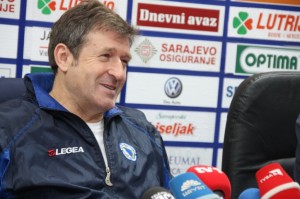 Safet Susic and his staff have escaped. The leaders of Bosnian national soccer team have escaped an armed robbery Monday in Brazil at their base camp in Guaruja, while they were returning from a walk. The three robbers were on bikes, says Reprezentacija, bosnian website that reports facts.
According to the publication, the robbers followed the staff over a hundred kilometers before fleeing in a dispersed row following the sirens of police cars. According to reports, Safet Susic and his band had not informed the security of their stroll.
Bosnia competes against Argentina next Sunday in Rio.