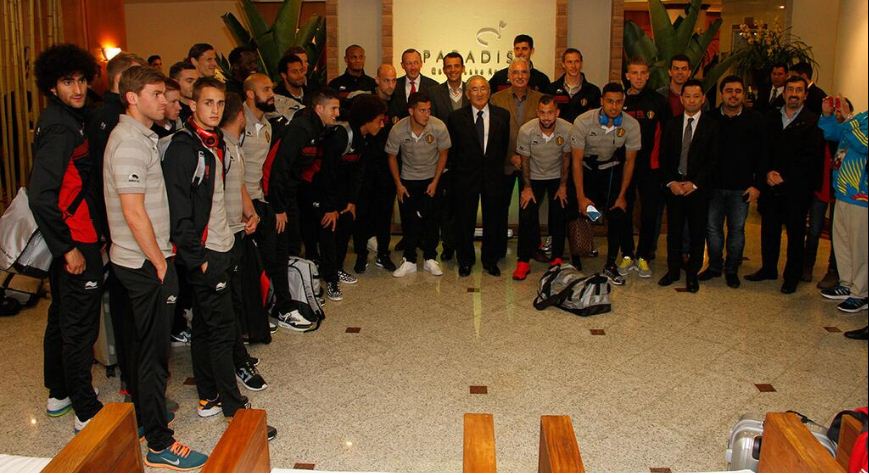 Belgium have arrived in Brazil as all selections taking part in the World Cup. The Red Devils have landed more specifically in Sao Paulo Tuesday night after a flight of fourteen hours including a technical stopover in Dakar (Senegal).
Eden Hazard and his family, after a few hours of rest, took their meals by coping immediately with the Brazilian time zone. Wednesday, they will conduct their first training session. Tomorrow, Thursday, the opening day of the World Cup, they will play a practice match in camera against the United States.
On 17 June, Belgium begin the World Cup against Algeria for their first group stage game.