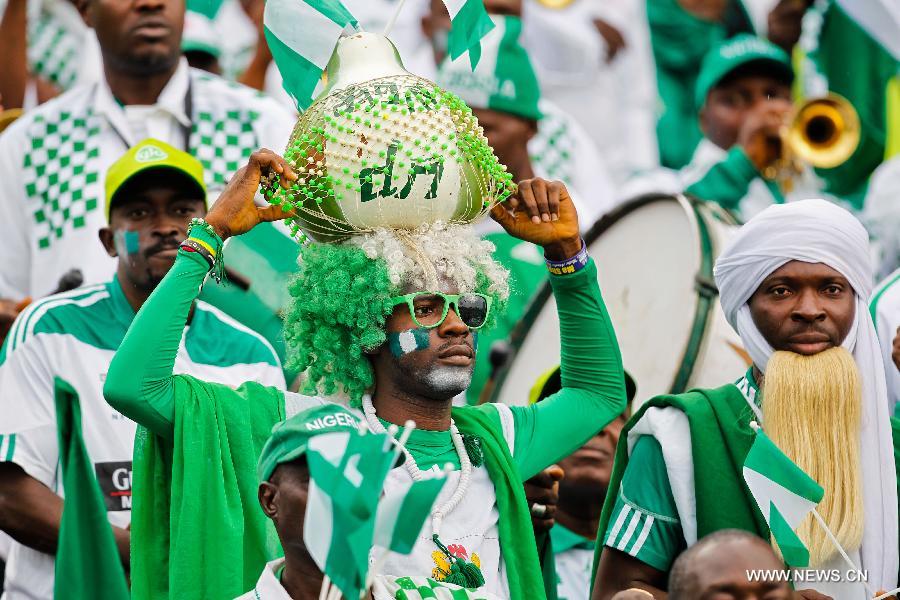 Brazil will be the center of the world from June 12 to July 13, 2014, because of the World Cup which starts on Thursday.
African football fans will support their nations. They will be five at the Brazilian mass gathering. Ivory Coast, Nigeria, Ghana, Cameroon and Algeria will defend the honor of the African continent.
In South Africa, Ghana reached the quarter-finals and could seal semifinal berth if Luis Suarez – or rather his hand – had not been there to catch the ball. This time, what teams will leapfrog the first round? Here is the complete program of the first round for African countries.
Program
Friday, June 13, 5:00 p.m. Mexico vs. Cameroon Group A
Sunday, June 15, 02:00 a.m. Ivory Coast v. Japan Group C
Monday, June 16, 8:00 p.m. Iran vs. Nigeria Group F
11:00 p.m. Ghana vs. USA Group G
Tuesday, June 17, 5:00 p.m. Algeria vs. Belgium (Group H)
Wednesday, June 18, 11:00 p.m. Croatia vs. Cameroon (Group A)
Thursday, June 19, 5:00 p.m. Ivory Coast vs. Colombia (Group C)
Saturday, June 21, 8:00 p.m. Ghana vs. Germany (Group G)
11:00 p.m. Nigeria vs. Bosnia (Group F)
Sunday, June 22, 8:00 p.m. Republic of Korea v. Algeria (Group H)
Monday, June 23, 9:00 p.m. Cameroon vs. Brazil (Group A)
Tuesday, June 24, 9:00 p.m. Ivory Coast vs. Greece (Group C)
Wednesday, June 25, 5:00 p.m. Nigeria vs. Argentina (Group F)
Thursday, June 26, 5:00 p.m. Ghana vs. Portugal (Group G)
9:00 p.m. Algeria vs. Russia (Group H)