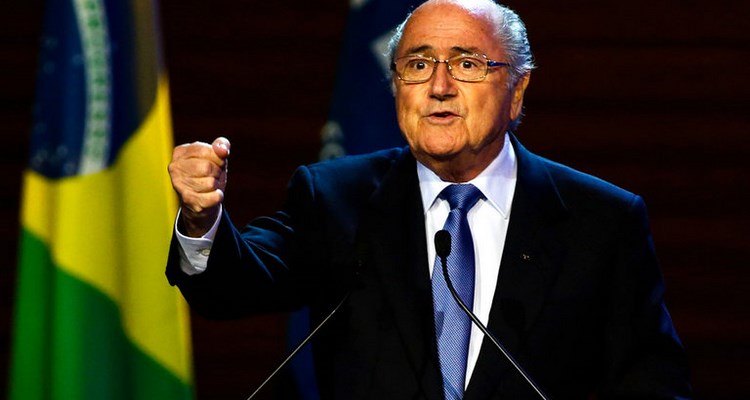 As he suggested two days earlier at the Assembly of CAF, Joseph Blatter, FIFA president formalized his candidacy for a 5th term as head of FIFA (International Federation of Football Association) Wednesday in the margin of the 64th Congress of the instance. "My mission is not over yet", said the Swiss leader for 33 years at the head of FIFA.
Yet during the Congress, many voices were raised to condemn another term for Blatter, especially at a time when FIFA is splashed with business of all genres. Suspicions of corruption in the awarding of the World Cup 2022 to Qatar, the Brazilian people revolt against the costs imposed by the tournament, FIFA has never been so sorely tested like in this month of June 2014. But Blatter stands firm.
Blatter enjoys good accounts!
Before announcing his candidacy, the FIFA Congress voted against the limitation of mandates and official age of members. A latest that delights Sepp Blatter who has always described this as "discriminatory". So great was his joy at the end of voting. "We will therefore no more speak of it during our next meeting", he said.
Moreover, the accounts of FIFA are still in the green. In 2013, FIFA has earned $ 1.4 billion of revenue. Cash income was $ 72 million (53 million Euros). And the 2015-2018 budget provides $ 5 billion of revenue (3.7 billion Euros). For a non-profit institution, there is something to gloat.
Nothing but good news that deserve a little dance of samba for the powerful president Sepp Blatter.
[youtube]https://www.youtube.com/watch?v=Vh7wlJ-Ozvo[/youtube]