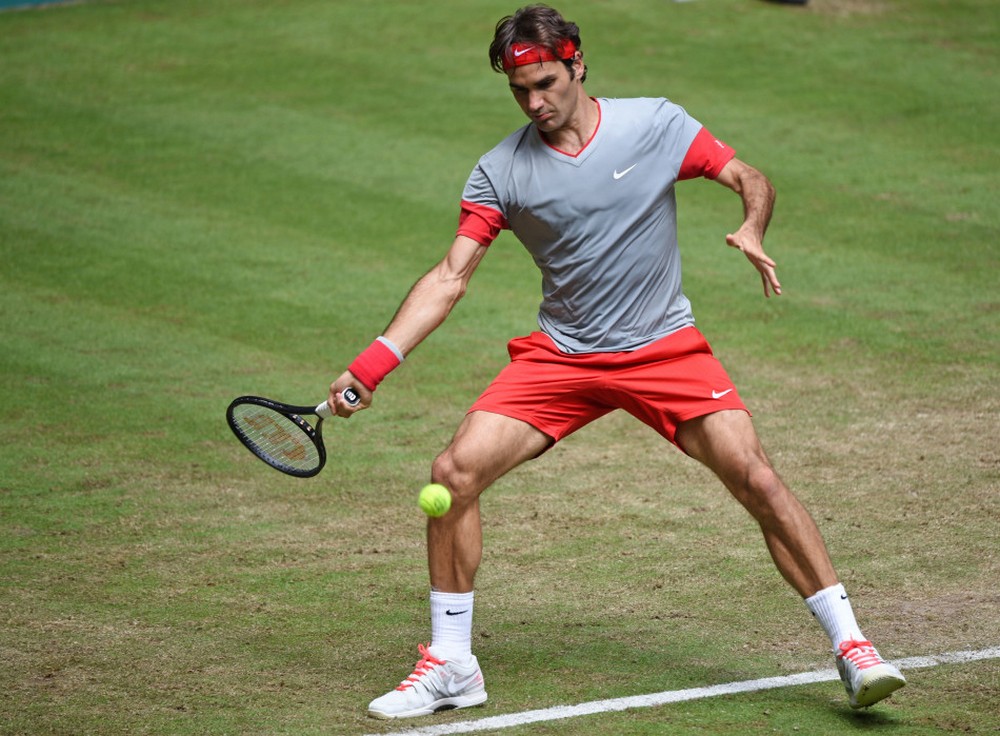 Roger Federer is once again at the appointment of the finals of Halle. The Swiss, seeded No., qualified for his 9th final on the German turf. To do this, he disposed of Kei Nishikori of Japan in straight sets, 6/3, 7/6.
After losing the first set in less than half an hour, the World No. 12, who defeated Gael Monfils takes the comparison against the King of the Turf. It clears a break conceded from the start of the second set on the first serve of Federer. The two men are eventually masters of their serves and must decide the tiebreak.
Stronger, the world No. 4 has eventually imposed himself on 7 points to 4 and qualified after 1 hour 13 minutes, 6/3, 7/6 [7-4] "Playing against an opponent like Nishikori is always dangerous especially as I lacked games," said Roger Federer who will clash in the final with Colombian Alejandro Falla. The Colombian was the executioner of Germany's Philipp Kohlschreiber in three sets, 5/7, 7/6 [7-5] 6 / 4.
First Colombian to reach the final of a tournament on grass, Falla (69th worldwide)will attempt to inflict a third defeat to Roger Federer at the Gerry Weber Open (editor's note, defeat in 2010 and 2012). Federer, the defending champion, at his side is racing for his seventh coronation in the competition.