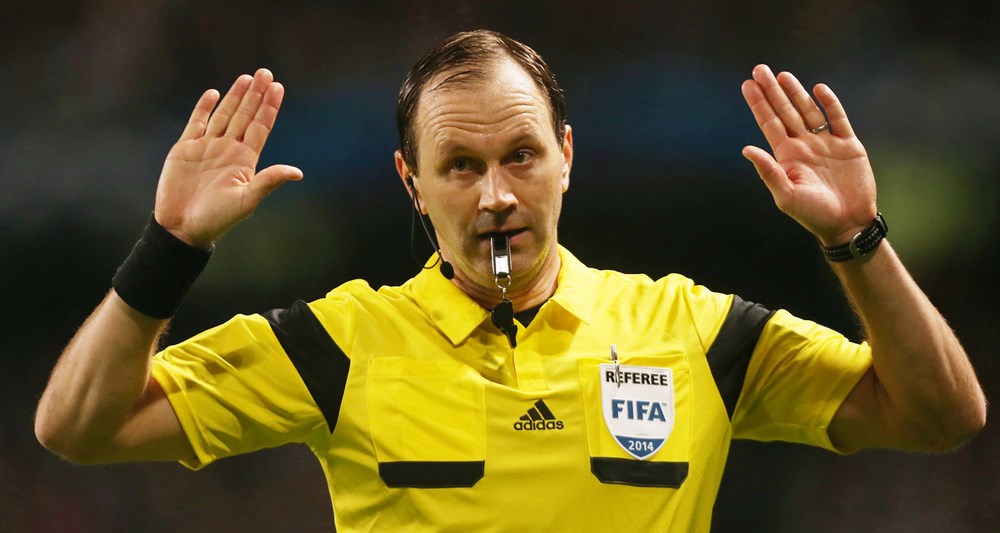 FIFA (International Federation of Association Football) announced Saturday the officials to lead the 3 games of June 16. And in particular, referees of meetings Iran-Nigeria and Ghana-USA. For the match of Super Eagles in Curitiba, it is an Ecuadorian who will be in control.
Carlos Vera is international since 2007 and has led numerous games in South America as in 2012 FIFA Club World Cup. He will be joined by his fellow Cristian Lescano and Byron Romero. The fourth official Wilmar Roldan and reserve referee Humberto Clavijo are Colombians.
A Serbian to whistle Portugal-Germany!
To the meeting Ghana-USA (Natal), the Swede Jonas Eriksson will have the task of leader. He will be assisted by his compatriots Mathias Klasenius and Daniel  Waernmark.
Tahitian Norbert Huata is the 4th official while Kenyan Marwa Range is reserve referee.
Finally, for one of the most anticipated of this first round of the World Cup between Germany and Portugal.