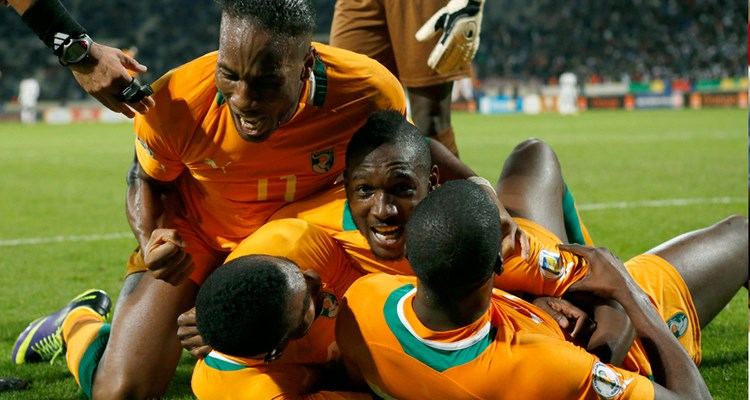 What a game! What suspense! Côte d'Ivoire who have kept awake a whole continent did not disappoint. Elephants have won 2-1 to Japan early Sunday (1am) at Recife. And yet everything had started badly for the men of Sabri Lamouchi who go to the break with a one goal handicap.
Keisuke Honda opens the scoring in the 16th minute with a beautiful shot helped by the passivity of the Ivorian defenders. Côte d'Ivoire, who had a beautiful starts with some incursions by Kalou and Gervinho has been sounded. In the absence of Didier Drogba (sub), the Elephants were not masters of their football when they have broken.
Winning Coaching!
Didier Drogba finally makes its entry into the game and changed the face of the game. From his first ball, he missed the equalizer. And in the following action, Aurier shot for Bony to restore parity through a beautiful header. Two minutes later, Gervinho, this time, sees a new caviar Aurier to deceive Kawashima. Madness at the side of Ivorian fans.
The last 15 minutes are unsustainable. Ivory Coast holds their precious success until the end of 90 minutes and offers Africa its first victory in the World Cup. Elephants join at the top of Group C Colombia who crushed Greece a little Saturday 3-0.
REVIVE THE LIVE

[youtube]https://www.youtube.com/watch?v=lkOn0uR5ngU[/youtube]