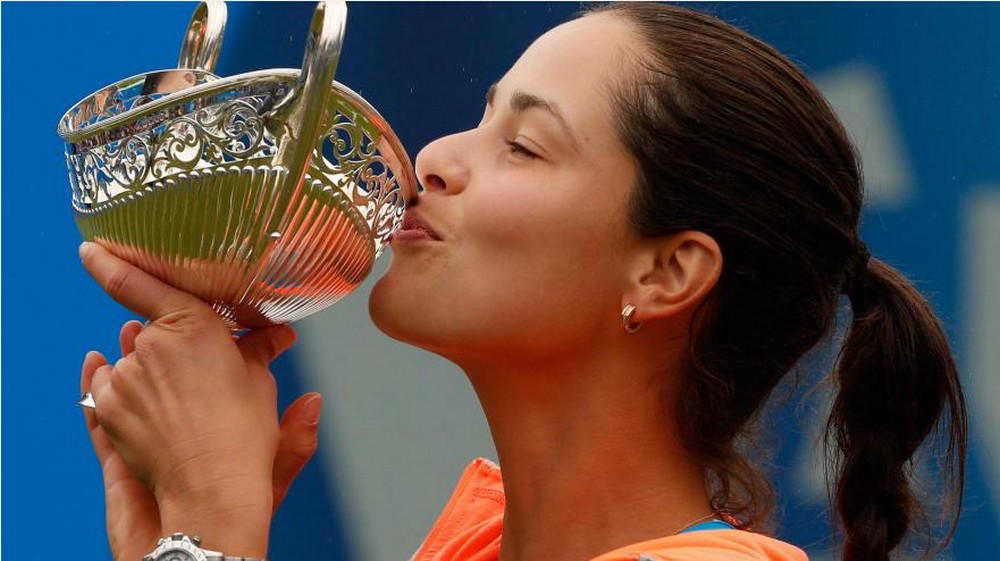 Ana Ivanovic clinches her first career trophy on grass. Seeded No. 1 of the WTA Birmingham, the Serbian beat this Sunday in the final Czech Barbora Zahlavova Strycova, World No. 62, in 6-3, 6-2 after 1 hour and 17 minutes of play.
Both players have delivered a pretty enjoyable game for their first final on the grass as they made a lot mistakes each -19 unforced errors each-. Zahlavova Strycova who had never reached the quarter-finals of a major tournament had to bow to the winning shots of Ana Ivanovic (22-12). This is a perfect week ending for the former World No. 1 before Wimbledon.
She contended, also, her first final on the grass, and has not conceded any set on the lawn of Edgbaston Priory Club limiting opponents to a maximum of four games in a set. "Ana played really well. I wish her good luck at Wimbledon," said Zahlavova Strycova at the trophy ceremony. "For me, I've been lazy so much this week. The audience was amazing."
Returning the favor in the Czech, Ana Ivanovic set another rendezvous with "beautiful public" for the next year. "I enjoyed my time here and I look forward to next year," she said so proud of inscribing her name in the history of Birmingham alongside legends such as Martina Navratilova and Billie Jean King.
The coronation is her 14th career trophy (11 on hard courts, 2 on the clay and one on grass).