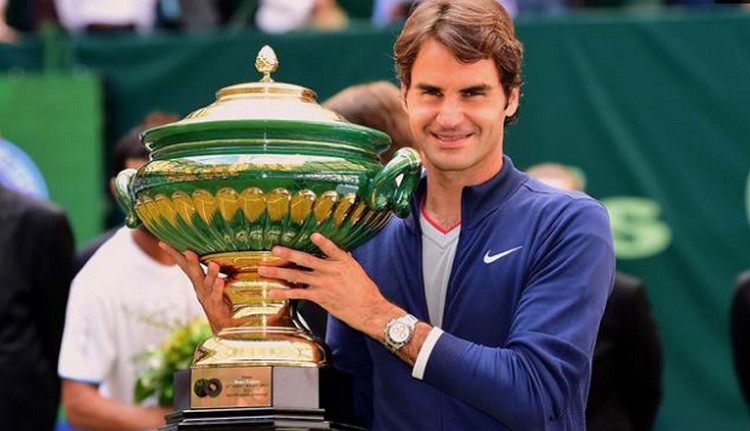 Roger Federer wins his seventh title at the ATP tournament in Halle. For his 9th final on the German turf, the Swiss, forced to decisive games in each set, was able to overwhelm the Colombian Alejandro Falla to win 7/6 [7-2], 7/6 [7-3] .
"It's always difficult to lose a game, especially a final," said Falla who erased the breaks of the World No. 4 in each set (5-3 and 1-0) for his first final on the grass before tilting. "I wanted to win the title. But when you play Roger in the final, it is always difficult."
After his surprising elimination at Roland Garros, Roger Federer regained his bearings in a tournament he loves "I came here in this beautiful city, to play good tennis and win the title. I am delighted with this victory," he said. "I really enjoy winning titles. I am very happy with my performance," says the Swiss who won his second title of the season after Doha, the 79th of his career.
With this seventh title in Germany (2003, 2004, 2005, 2006, 2008, 2013 and 2014), the man with 17 Grand Slam trophies is heading to Wimbledon (June 23 to July 6) and hopes to ride this wave for an 8th coronation on the London grass. "In the past, when I play well in Halle, I often played well at Wimbledon."
However, he does not forget that his last visit to Wimbledon was not a success. "Last year, it did not work, but I had success several times before. So I hope to relive the best moments".