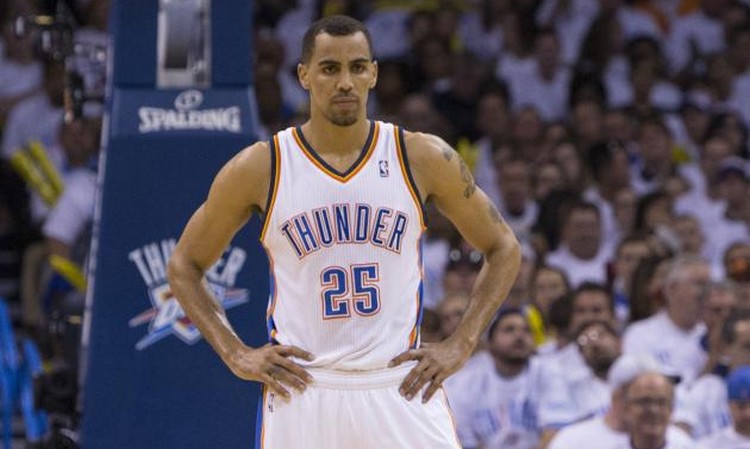 Thabo Sefolosha will not pass a sixth season in the roster of the Oklahoma City Thunder. Out of contract with OKC, the first Swiss to integrate the NBA should not be offered an extension. Left on the bench during the playoffs by Scott Brooks, the back of South African father seems to have failed to bring what was expected from him during the season.
According to The Oklahoman, reported by USA Basketball, there is no doubt that the Thunder will not keep him: "It has never really found his rhythm this season and is one of the reasons for the decline of the team. We expected at least to see him scoring a few shots from distance but it never happened. Zero chance that he extends at OKC. "
On the evening of the last game of Western Conference final series, Thabo Sefolosha had admitted to having no idea about his future. His departure seems to indicate. Oklahoma City has expressed interest in Iman Shumpert (for back / forward) during the season could therefore negotiate with New York. Phil Jackson was the 21st pick in the draft OKC in the transaction. Former Chicago Bulls player Thabo Sefolosha could possibly land in the Knicks under the command of former teammate Derek Fisher recently promoted to coach of the franchise of the Big Apple.