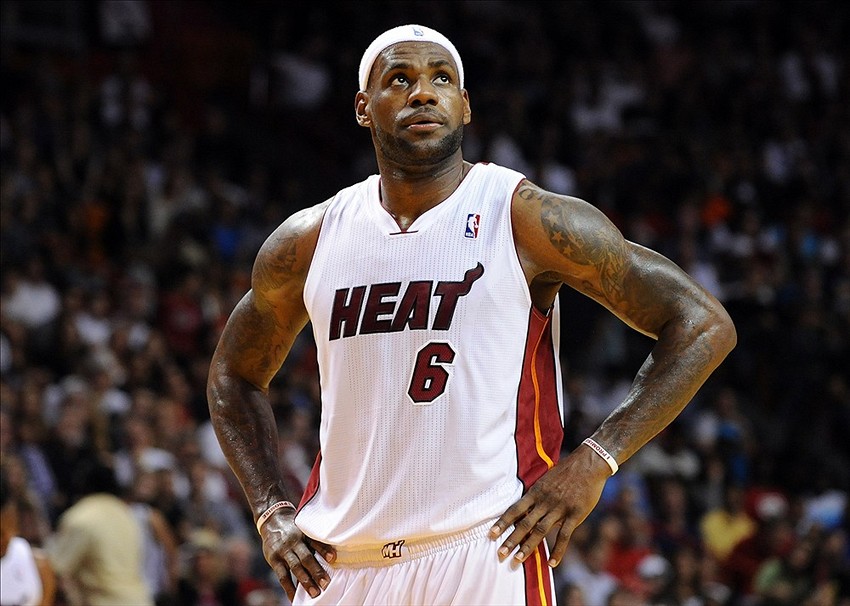 The third straight defeat of the Miami Heat in the playoffs (first time since the establishment of the Big Three) in the night of Sunday to Monday sealed the fate of the NBA Finals.
The franchise in Florida lost its title in favor of the San Antonio Spurs driven by an excellent Kawhi Leonard (Finals MVP). This defeat could also have marked the end of the adventure of Los Tres Amigos. Because LeBron James has openly expressed his frustration with regard to the management of the workforce.
"During the regular season, I was frustrated because a lot of these guys coming back and disappearing from the line-up. I am very concerned with the alchemy and gambling, and these absences have affected the level of our team in these areas, he explained in the South Florida Sun-Sentinel. There were guys who did not know they were going to play the same day and it slightly detracted us."
Even if he did not mention the name, there is little doubt that this criticism is related to the season of Dwyane Wade. Indeed, D-Wade was spared during the regular season because of his knee problem, playing only 54 games, to be cooler in the post-season. If he displays a more than correct stat line, this tactic ultimately proved unsuccessful since the Heat realizes the three peat but has made a historic thrashing against the Spurs. That will feed the rumor announcing King in the viewfinder of the New York Knicks.