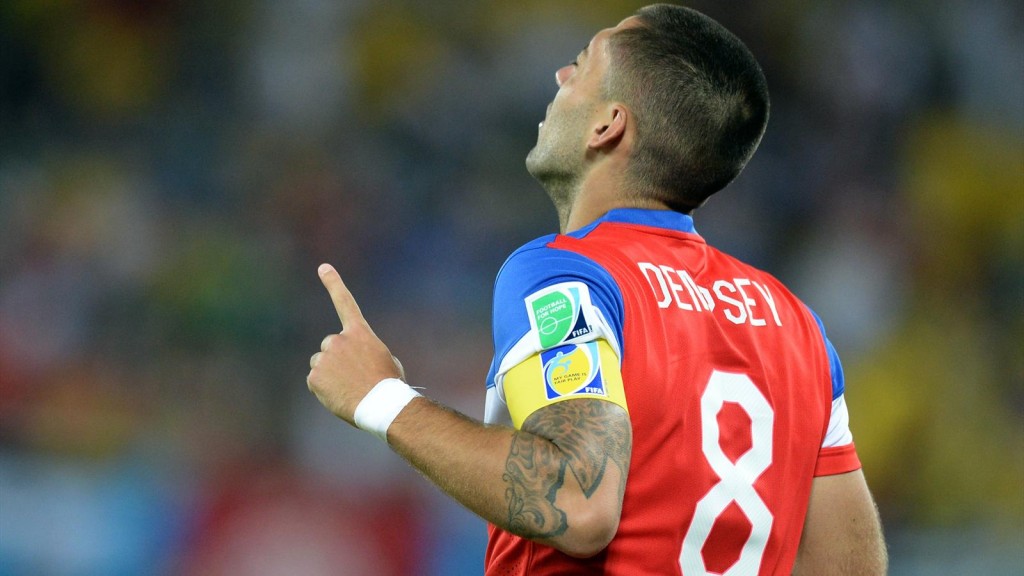 The American striker Clint Dempsey did not wait long before putting his teammates on the right track in this Brazilian World Cup. It took him 31 seconds to deceive the Ghanaian goalkeeper Adam Kwarasey.
Despite the equalization of André Ayew at the 82nd minute, Jurgen Klismann's men will succeed in registering their second goal in the 86th minute. A victory that allows the United States to remain in the qualification for the second round.
But Clint Dempsey acknowledged the superiority of the Black Stars and does not hide it: "The result shows our character. We scored quickly, so that we were a little more defensive thereafter. I think Ghana played well, but we struggled to keep the ball. It was not our best game, but we got the result," said U.S. captain to FIFA.