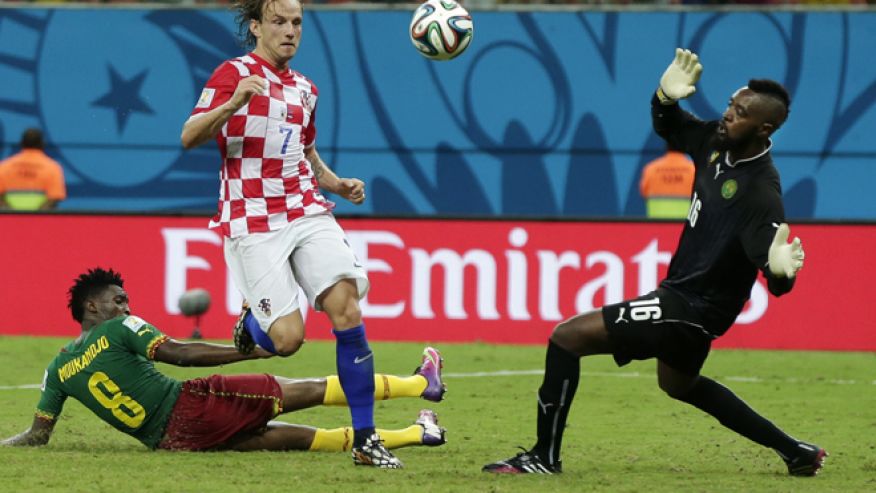 Nightmarish night for Cameroon. Seeking success to stay alive in this World Cup, the Indomitable Lions, deprived of Captain Samuel Eto'o, were exploded by Croatia 4-0 in Manaus. A team completely underground.
With a few changes of men, Cameroon starts the game with two good shots of Abubakar. But the Croatian determination pays very quickly. Ivica Olic takes over a shot from Perisic to open the scoring. The Indomitable Lions will therefore lose their football. Evidence late in the first half with the expulsion of Song. The Barcelona star punched Mandzukic who did not even have the ball.
After the break, complete implosion of the Indomitable Lions. Beleaguered defense, attack at half mast. Perisic pierces the right flank and beat Itandje. Then twice, Mario Mandzukic repeats his lines perfectly and offers a score of 4-0 to his team. The end of the game offers a sad spectacle to the World Cup. Following a misunderstanding, Assouk-Ekotto and Moukandjo came almost to blows.
Cameroon became the first African team eliminated from the tournament. The last game against Brazil will be for honor. Be careful not to drink another cup facing Selecao who are seriously looking for points.