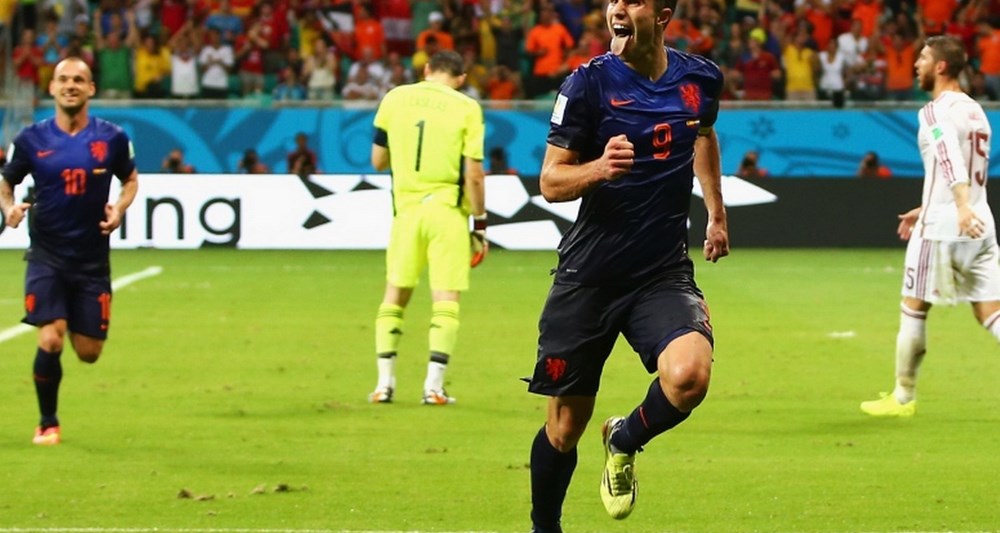 With their second consecutive victories, the Netherlands and Chile qualified Wednesday for the second round of the World Cup 2014. The Dutch selection overwhelmed for their second outing Australia after a spectacular game.
Five goals but ultimately a 3-2 win for the men of Louis Van Gaal with new goals by Robben and Van Persie. Both players join top scorer Thomas Muller with 3 goals each.
Chile created a sensation kicking out the World Cup defending Champions, Spain with a 2-0 win.
For the last day, Netherlands – Chile will be displayed for supremacy in group.
We know that the second in Group A may face Brazil.