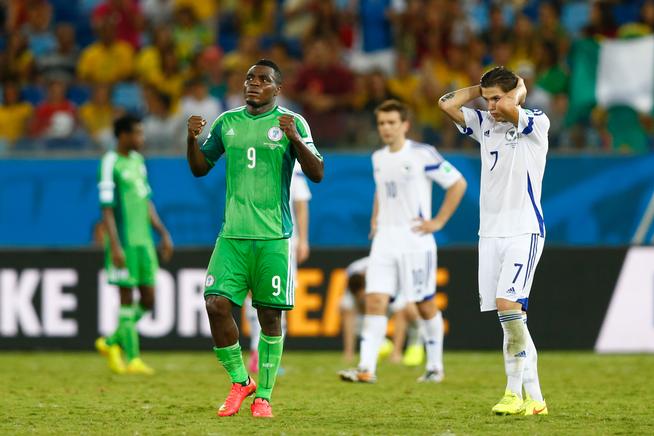 Nigeria smile and beautiful day Saturday for Africans in the World Cup. After good draw of Ghana (2-2) against Germany, Nigeria has done better by dominating Bosnia-Herzegovina (1-0). With this success, the Super Eagles are on track to qualify for the knockout stages.
In a very pleasant meeting, Nigeria can thank arbitration which denied a goal quite valid to Dzeko. Because just behind Peter Odemwingie takes advantage of Emmanuel Emenike 's shot from the right to deceive Begovic. 1-0 at half-time and nothing will be scored in a meeting yet full of high-scoring opportunities.
Nigeria after the disappointing 0-0 draw against Iran recovers well. With 4 points, they will need just a draw against Argentina in the final game to qualify.