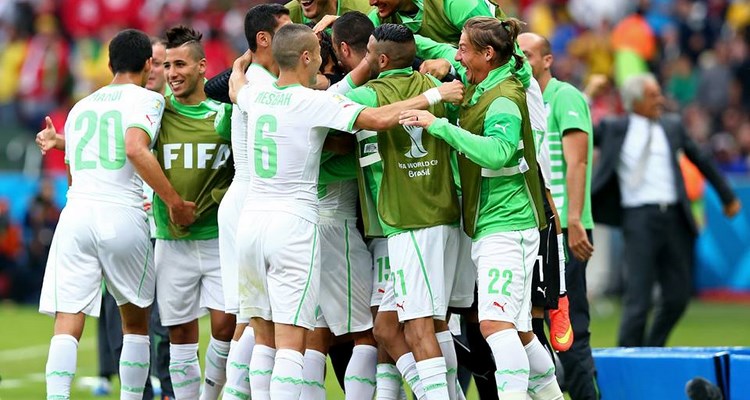 What an amazing performance of Algeria Sunday for their second match of the 2014 World Cup group. Fennecs shattered South Korea 4-2 in a spectacular match. With this success, the band of Vahid Halilhodzic relaunches in Group H and can glimpse the qualification against Russia on Thursday.
Beaten by Belgium during their first outing, Algeria started the meeting by the right end. Slimani vintages a first opportunity then resumes at the 26th minute. Moments later, the Korean defense breaks again. The corner of Djabou is deposited on the head of Halliche. But it is not finished. Before the break, Djabou served this time by Slimani makes it 3-0.
After the break, Algeria gets scared. The Desert Foxes recede and Koreans take the opportunity to reduce the scoring. Son scores for his team. But in the aftermath, Bougherra and his partners score a historic 4th goal. It is signed Brahimi after a nice exchange with Feghouli. Finally, Koo again reduced the score for the Taeguk Warriors. Final score 4-2.
This is the first success of the Greens in the World Cup after 32 years. Algeria will play their final group game against Russia Thursday. At the same time, Belgium already qualified will face South Korea.
[dailymotion]http://www.dailymotion.com/video/x2019au_south-korea-vs-algeria-2-4-all-goals-world-cup-2014_sport[/dailymotion]