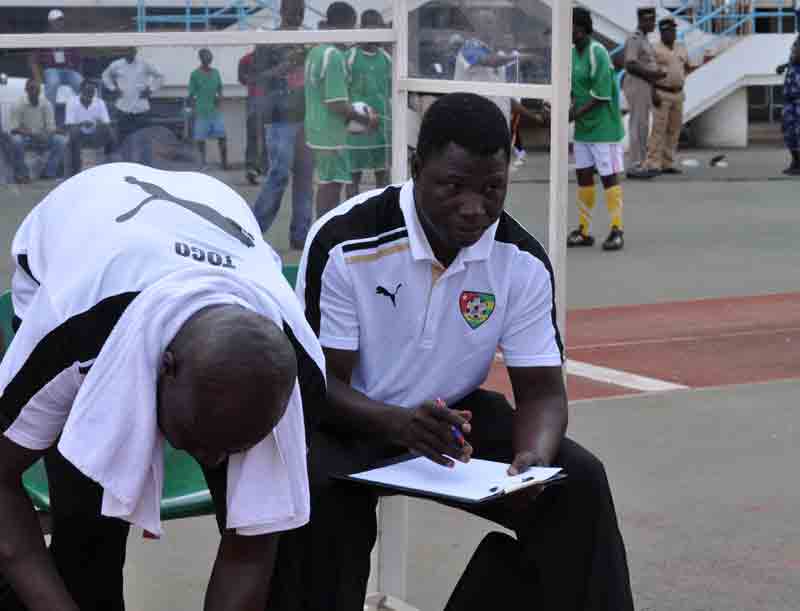 It is now official. Togolese Tchakala Tchanilé was named coach of the Hawks. The announcement was made Monday by Angela Amouzou-Djakey, the Minister of Sports and Recreation at a press conference in the presence of the FTF (Togolese Football Federation).
"We are pleased to announce that the next coach of Togo is the Togolese Tchakala Tchanilé. He will lead the Hawks for the next six months", said Ms. Amouzou-Djakey. The information circulating in the local press since the end of last week has been confirmed. For a 6 month contract, the objective assigned to Mr. Tchanilé is to qualify Togo for the 2015 Afcon. This appointment follows a notice of appeal to international applications launched in March.
Aged 46, Tchanilé, director of the training center Liberty Sports is the former assistant coach of the Hawks. He succeeds French Didier Six whose contract ended last January. The latter had led Togo to the quarterfinals of the 2013 Afcon in South Africa.