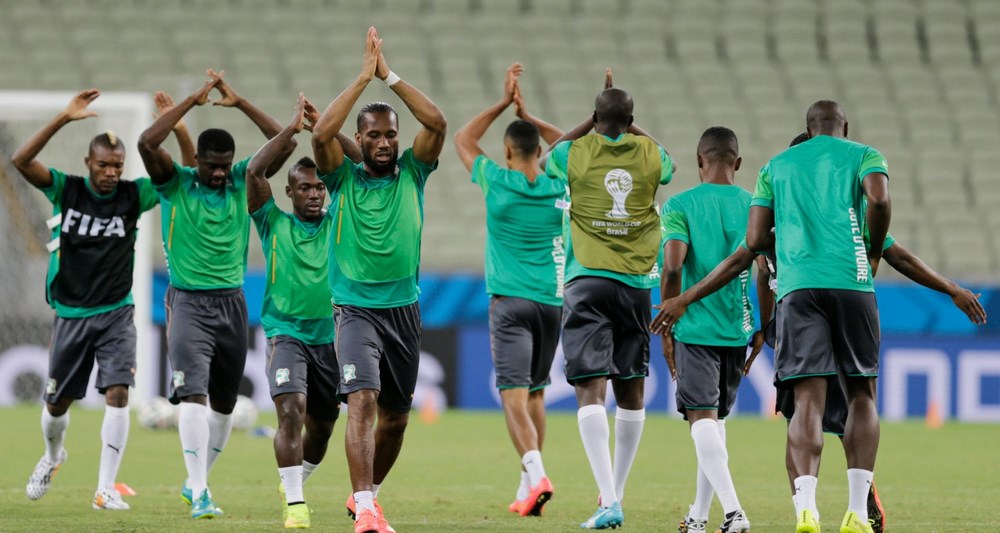 Côte d'Ivoire play Tuesday their last group game of the 2014 World Cup. Elephants who have 3 points with a win against Japan and a defeat to the Colombia can still expect to see the second round. For this purpose, it is enough to win against Greece and avoid calculations.
"We expect anything but an easy game. The best calculations, it is not to make calculations ", said Coach Sabri Lamouchi who does not hide that he'll have an attentive ear to the other match of the group that opposes Colombia to Japan. Because the Japanese are far from being eliminated and with already qualified Coffee Growers, anything can happen. But what is the atmosphere within the Elephants. Not great shape given the latest information.
Yaya Touré in mourning!
A matter of captaincy splashes the cloakroom of Elephants since the beginning of the competition. Holder, Didier Drogba became a substitute at the general astonishment and the cuff is assigned to another star of the team, Yaya Toure. If Didier Zokora, other spearhead of the group, tries to restore peace, difficult to feel comfort among Elephants.
Another concern of Côte d'Ivoire is the death of Ibrahim Touré brother of Yaya and Kolo. A mourning feeling that goes deep in the flesh of the midfielder Manchester City. Yaya Touré played in search of "the second round" for his brother but decided to continue the adventure. Therefore not very reassuring.
However, only one watchword: victory to write a new history of the Ivorian football. This is the first time that the country will qualify for the second round of a World Cup for its 3rd participation. To get motivated, they were served. The President of the Republic has promised to double the bonus of the match against Greece. In case of victory, each elephant will pocket 32 million CFA francs instead of 16.