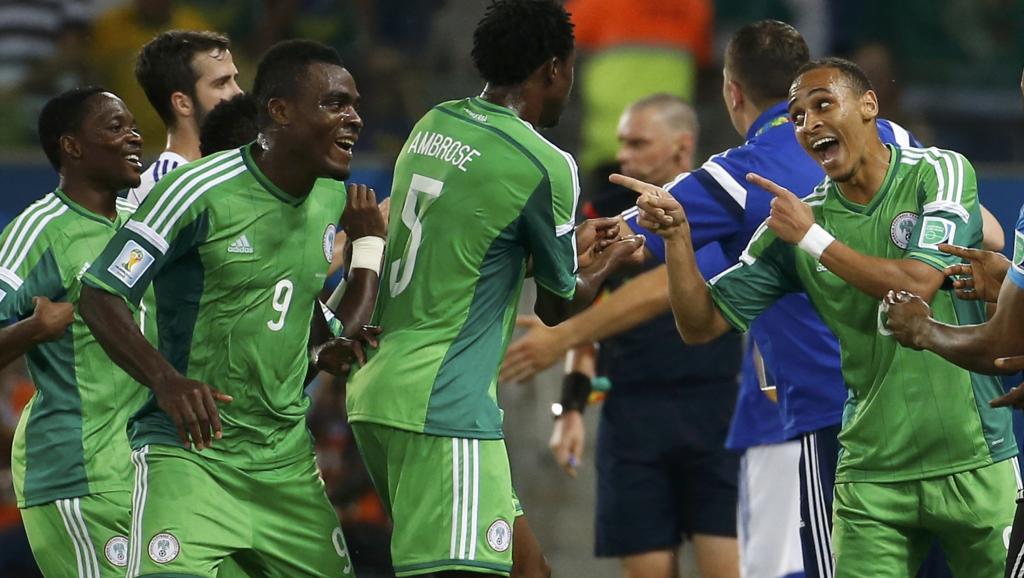 This is undoubtedly the best games ever in this 2014 World Cup for both Nigeria and Argentina.
In a hot balanced game at kickoff, Argentina did not wait long to open hostilities as of the 3rd minute of game by star striker Lionel Messi who recovered powerfully and successfully a first shot of Di Maria deviated by Vincent Enyeama.
A very short term advantage as Ahmed Musa on a quick counter-attack put a missile into the cages of Romero. While Super Eagles thought they would go to the break with a 1-1 tie, Albiceleste resumed advantage a while ahead of the end of the first period. An achievement of none but Messi, the inescapable savior of Argentina in this game for the first spot in Group F of the 2014 World Cup. 2-1 at the break.
The resumption looks more a festival than the first half time. Nigeria through the same Musa will equalize of entry in the 47th minute before Rojo scores a third goal in the 50th that will be equalized in vain by an athletic team of Nigeria that delivered a commendable game.
Despite this 3-2 loss of the foals of Coach Stephen Keshi, they honored the African continent by a reasonable qualification entirely hinging on the 3-1 loss inflicted to Iran by Bosnia in the other group game of the day. Nigeria finally ranks second behind Argentina in Group F with 4 points.
Nigeria becomes the first African country to qualify for the knockout stage of the 2014 World Cup in Brazil.
Africa is happy with Eagles!!!