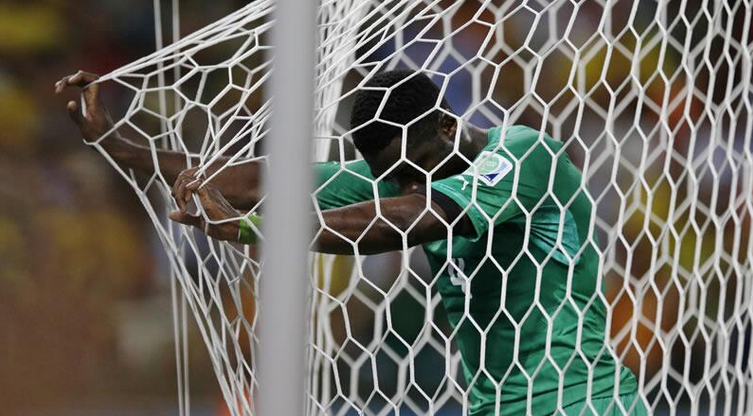 Côte d'Ivoire tilts at the very end of the match against Greece on a penalty transformed by Samaras and misses a historical qualification.
Incredible scenario Tuesday in Fortaleza. What disappointment for the Côte d'Ivoire! Teammates of Didier Drogba have indeed bowed in extremis against Greece (2-1) on a penalty transformed by Samaras in stoppage time (90 +3). A draw would have qualified the Ivorians. Samaras (43) opened the scoring for the Greeks but Bony (74) thought to be the savior of the Elephants scoring the equalizing goal.
Greece, which reached for the first time this level at World Cup, finished in second place in the group behind Colombia winner of Japan (4-1). Greeks play in the knockouts Costa Rica. Ivorians finish 3rd ahead of the Japanese who leave the competition with one point.
[dailymotion]http://www.dailymotion.com/video/x2070ao_greece-1-0-cote-d-ivoire-a-samaris_sport[/dailymotion]
[dailymotion]http://www.dailymotion.com/video/x2072k2_greece-1-1-cote-d-ivoire-w-bony_sport[/dailymotion]
[dailymotion]http://www.dailymotion.com/video/x2073bn_greece-1-2-cote-d-ivoire-g-samaras_sport[/dailymotion]