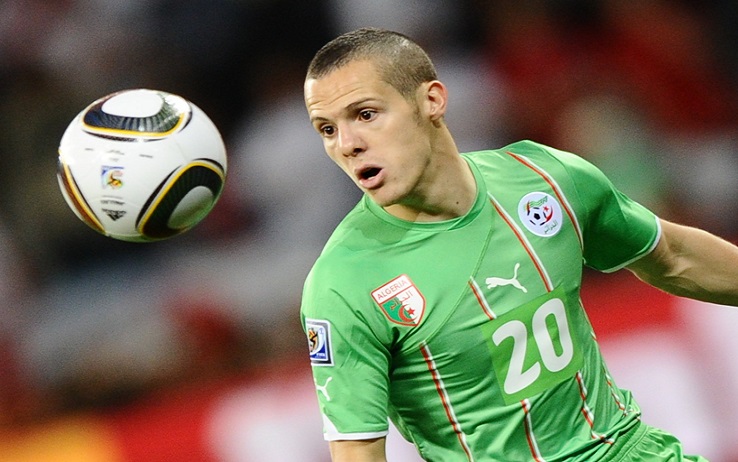 Djamel Mesbah and Greens of Algeria managed to recover in a beautiful way by winning South Korea (4-2) following their 2-1 defeat to Belgium of entry at the 2014 World Cup. The Desert Foxes now have their mind set on a historic qualification to the second round of the competition. To make history, Djamel Mesbah and his teammates intend to achieve a perfect match against Russia.
"We must not be ignited or excited and prepare the game like we did against Belgium and South Korea in great serenity, he says. This is the most important game of our generation, that of the post-2010. But we must stay focused while keeping some tension. After that, everyone must do psychological work individually," said Djamel Mesbah.
"It would be a big mistake to play for a draw against the Russians who also want to win in order to qualify. We must tackle this decisive encounter with the intention of winning and avoid any unpleasant surprises, it is true that the game will be difficult, but we are confident, added the Algerian. We are very close to our goal, after three years of work. This is the time for the group to mobilize, and inshallah we will achieve the feat to the second round," concluded Djamel Mesbah.