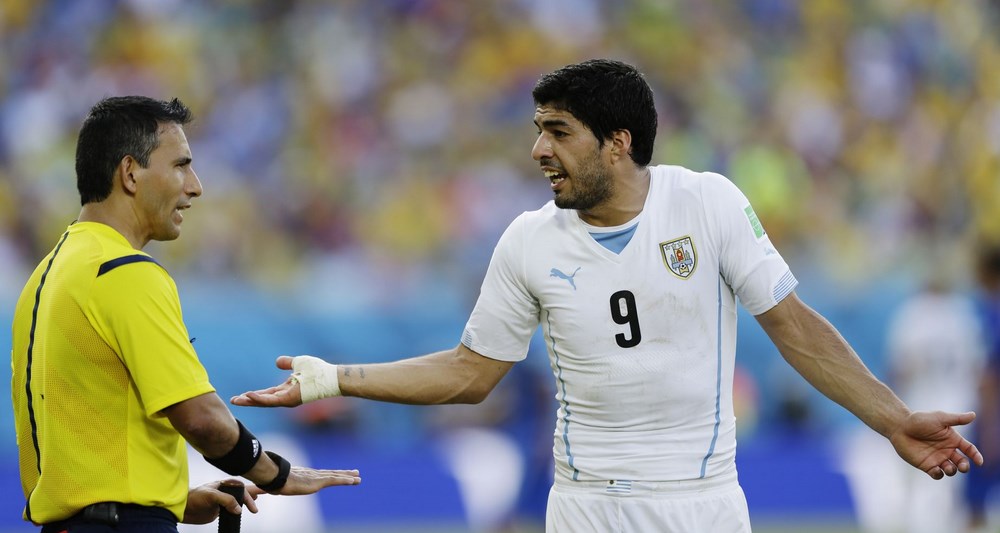 Towards a heavy penalty for Luis Suarez? The Uruguayan striker guilty of a bite on Giorgio Chiellini Tuesday during Italy-Uruguay at World Cup is subject to disciplinary proceedings, announced the FIFA (International Federation of Football Association). Suarez has planted his teeth into the shoulder of his opponent in a duel for the ball.
"It's his shoulder that knocked my teeth", said the Liverpool player. A confidence which contrasts with the images seen by the whole world. There is no doubt. "He bit me, obviously, I still have the mark. The referee must blow the whistle and show him the red card as he simulates," said Chiellini at his turn.
This is not first time for Suarez. In 2010, he bit Ottman Bakkal (PSV Eindhoven) with Ajax last year then recurred with Ivanovic in the Premier league.