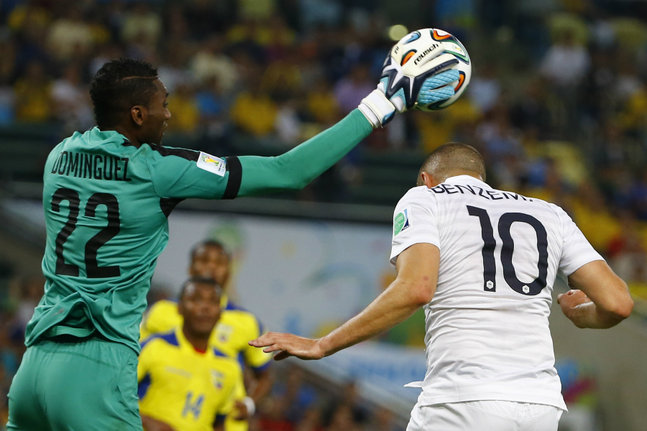 Leader of the group E of the 2014 World Cup after two wins and a draw, France will compete in knockout round with Nigeria, Argentina's dolphin in group F. Karim Benzema, author of a good start to the competition , did not find the net against Ecuador.
The key is obviously not there in his eyes as he highlights first the qualification for the knockout stage of the World Cup. Asked about the next opponent of the Blues, he surprised everyone by replying: "Personally, I would have preferred Argentina." When he was asked to confirm, he rather chose to thrash the issue…
France would be afraid of Nigeria.