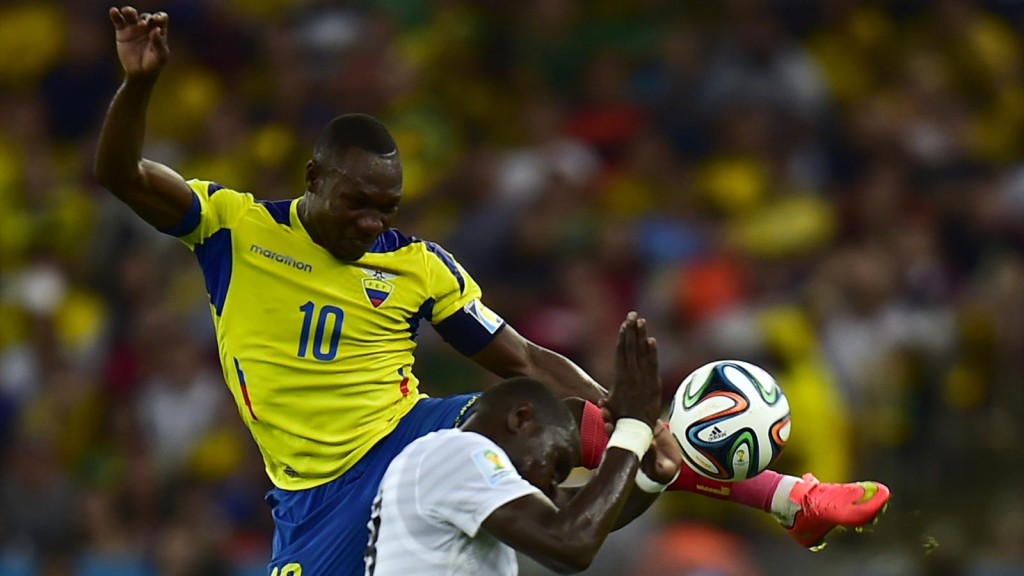 Enough to take the first place in Group E of the World Cup Brazil 2014, the Blues were held in check by the Ecuadorians on behalf of their last group match. The second half was only a copy of the first.
The men of Didier Deschamps tried hard to clinch a third consecutive win but in vain. The head butts of Paul Pogba, strikes of Schneiderlin and Karim Benzema were stopped by Dominguez.
Latin Americans, despite their numerical inferiority, also had their opportunity in the 83rd minute. Hugo Lloris pushed a powerful strike that eliminated Ibarra Varane who just replaced Sakho. Entries of Giroud and Rémy did not change anything. The two teams are separated on a goalless draw.
The Blues are top of the group with 7 points, followed by Switzerland, winner of Honduras 3-0 (6 points). Ecuador finished, 3rd with 4 points ahead of Honduras (0 point).