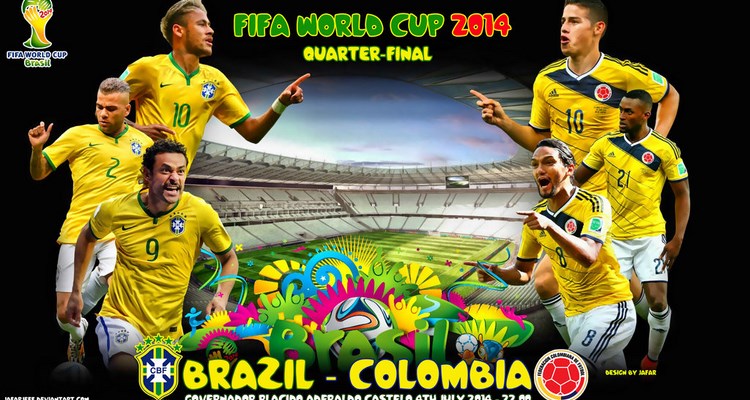 We know the poster for the first quarter-final of the 2014 World Cup. Brazil-Colombia is the meeting which will hold in suspense soccer fans next Friday to determine the first semi-finals of the competition. To get there, both teams got rid respectively of Chile and Uruguay on Saturday.
The equation was more complicated for Brazil who had to wait for penalties to get out of the game at the end of regulation time and overtime, and Selecao and Roja were still tied (1-1). Alexis Sanchez who responded to the opening goal by David Luiz. Then the turn of Julio Cesar who stops two penalties before seeing the decisive shot of Jara bounce on his post.
And what about Africa?
Colombia has mastered its subject in front of Uruguay through an exceptional James Rodriguez. From the half-hour mark, the midfielder on a great inspiration, defies Muslera. From the restart, the nugget of Monaco recurs and became top scorer of the competition with 5 achievements. Final score 2-0.
[youtube]https://www.youtube.com/watch?v=XhFiN-eLby4[/youtube]
With 5 representatives at the outset, Africa will be represented in the second round of the 2014 World Cup by only two countries. Nigeria and Algeria play their knockouts Monday respectively against France and Germany. Two complicated games but do not worry fans on the continent.