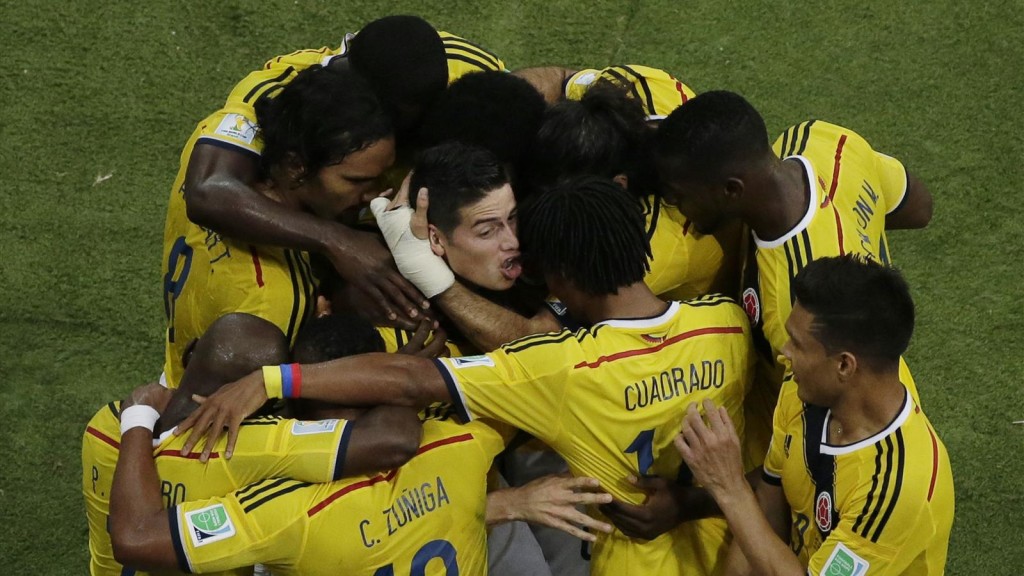 Colombia joined Brazil in the quarterfinals. James Rodriguez allowed the Cafeteros to continue their adventure in the Brazilian World Cup. Colombia logically imposed themselves 2-0 on Uruguay.
The selection of José Perkerman, stronger than a timid offensively Celeste will face Brazil next Friday in quarter-finals. James Rodriguez was the architect of this success. The player of the AS Monaco scored twice (28th and 50th) Saturday against Uruguay, sealing the victory for his team without any doubt (2-0). For never Uruguayans, in a very defensive scheme, have seemed able to endanger Colombians helped by Ospina.
For their first game at this level, the Coffee Growers will face Brazil, who defeated Chile Friday in Fortaleza. This is the first time that Colombians qualify for the quarter-finals of the World Cup.
James Rodriguez (28, 50) becomes top scorer of the World Cup with 5 achievements.