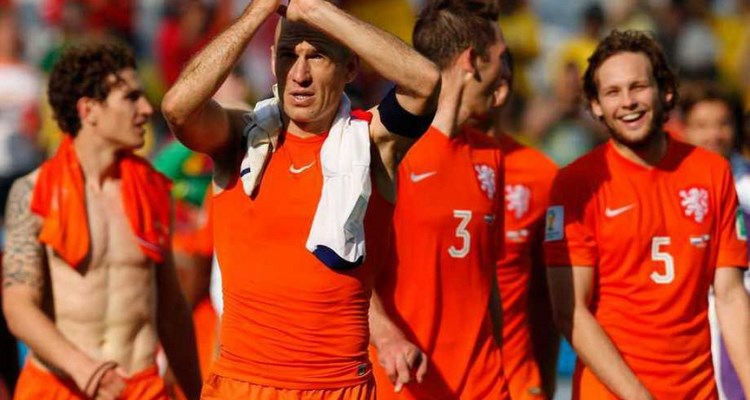 What game! What suspense! Yet dominated in this game, the Netherlands happened to dominate Mexico Sunday in knockouts of the World Cup 2014 (2-1). Out group stage with maximum points (9), the Dutch showed no big thing against Mexico but will be well and truly in the quarterfinals.
For Giovanni dos Santos, Villareal striker scored the only goal of a boring first half-time. At only two minutes of the end, the Netherlands who have framed no hit in the first 45 minutes equalized in the 88th by Wesley Seijder. Then twist in injury time (92nd). Arjen Robben collapses and the referee imposes a penalty spot. Klaas Jan Huntelaar tricks on Ochoa, heroic yet so far in the game.
The Netherlands will know their quarterfinals opponent later in the evening after the match Costa Rica – Greece.