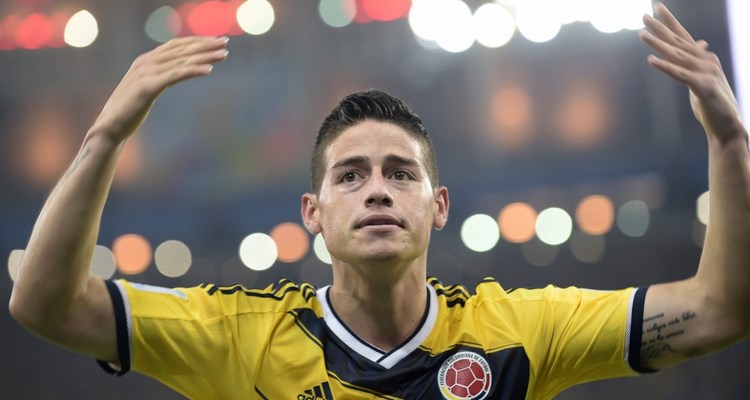 He is currently the hero of this World Cup! At 22, the star of the Colombian team is leading scorer, and some already refer to him as the new Lionel Messi!
And he intends to prove it next Friday by eliminating Brazil in the quarterfinals with Colombia…
James Rodriguez, the player AS Monaco, has delighted Colombia last night by scoring the two goals of their second round meeting against Uruguay.
He became the top scorer for the meantime at Word Cup with five goals and two assists.
His coach, Argentine Jose Pekerman has replaced him five minutes from the end of the game to preserve him a bit, and gave him a deserved ovation from a fully Maracanã standing to salute his performance: "I have never doubted that this would be his world Cup, he is essential to our team. During my long experience in football, I saw players with amazing, with lots of technical talent, and I welcome James Rodriguez because despite his young age, he knows how to take responsibility and help his teammates. He has everything greatest players need at the highest level".
James Rodriguez: "I always wanted to play a World Cup, it is a dream for me. It is extraordinary for us, we made history, I am very proud and I just want to help the team to go as far as possible".
Modest, he has just delivered his first impressions:
– "We are very happy, we are writing history. I'm living a dream but we do not want to stop here.
Oscar Tabarez, the Uruguayan coach, compared me to Maradona, Messi and Suarez … Thanks to him, it is an immense pride. I do like helping the team, I want to bring what I can do. It is true that at this moment I feel great, I score goals. I hope it will continue like that."