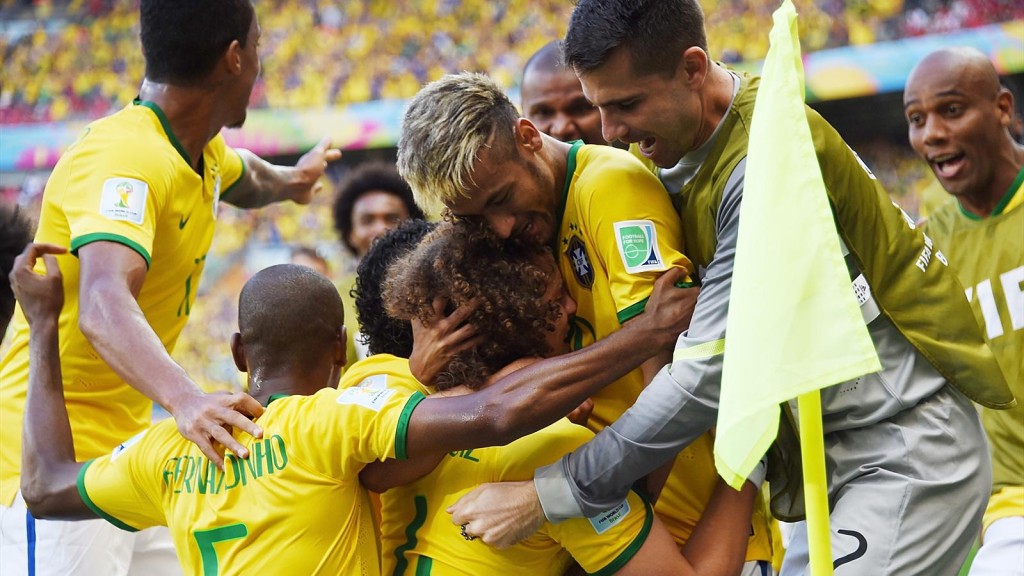 Brazil has suffered, but Brazil won. A victory gained in pain after penalty shootouts. 3-2 at the end of the shootouts after a 1-1 draw at the end of regulation time.
Eventful in the first half, the game ended in a draw (1-1). At the 32nd minute, Alexis Sanchez responded to the opening goal of David Luiz for Brazil in the 18th.
On resumption, the Chileans will take the game to their account, by pressurizing a Brazil team that takes a long time running behind the ball. However, it is the Selecao that will be the first to endanger Roja with a goal by Hulk in the 55th minute. A goal disallowed by the referee as the Brazilian has used his arm to control the ball. Chile responds a few minutes later through Aranguiz who sends a powerful strike to Julio Cesar at the near post after a beautiful three-man action. Nothing will be remarkable till the end of 90 minutes.
In extra time, no much to report except the big scare created by Pinilla in the 120th minute of the match. On a pass from Alexis, the Chilean sends the ball over the cross after a powerful shot from 20 meters! Huge, but not enough to avoid penalties. After this event, it was Brazil who came out winner with 3 shots scored against 2 by Chile.
Brazil, host country will therefore play the quarterfinals of the 2014 World Cup. But Felipe Scolari's team will have to be better in the game to hope to follow. Because, frankly, with this overall level, it would take a miracle for the Selecao to lift the tournament trophy on July 13, 2014.