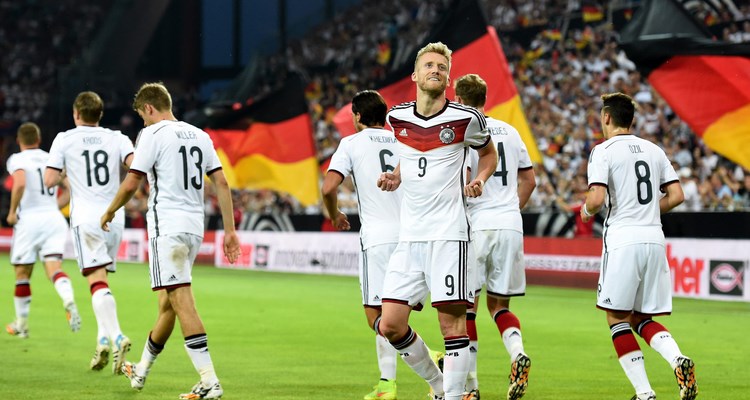 50,000 Euros is the premium to be received by German players if they beat Algeria Monday and qualify for the quarterfinals of the 2014 World Cup. Both teams compete with the rear viewer of their match played 32 years ago in Spain, where the Desert Foxes have managed the feat of beating Germany 2-1.
The rest we know the game of shame when Germany and Austria manage to eliminate and prevent Algeria from playing the knockout stages. 32 years later, a new generation rewrites the feat and begins to dream of a new victory against the Mannschaft. Except that this time, the equation looks more complicated but not impossible. "We know this team and we know their players, I think we need to be very careful and especially stay focused. This is a bonus, we still have a challenge, we are still in this World Cup, and we want to prove to people that we are able to be present in big games too. Everyone is aware, beating Germany would be a feat. But we are confident in our chances and I think there is way to do something ", told Nabil Bentaleb who plays for Tottenham.
[youtube]https://www.youtube.com/watch?v=2E4Mc5O4pcs[/youtube]
Revenge at all costs! This is the slogan of the 1982 generation. "It is important that we Greens revenge on the Germans. The story now gives us a golden opportunity to rewrite the World Cup in our own way. In 1982, our joy was stolen when we have been betrayed and that our victory was stolen because of the conspiracy of Germany against us. That is why they must now suffer the revenge of Algerians. All indicators show that they are capable of doing it," entrusted Lakhdar Belloumi scorer against West Germany at the time.