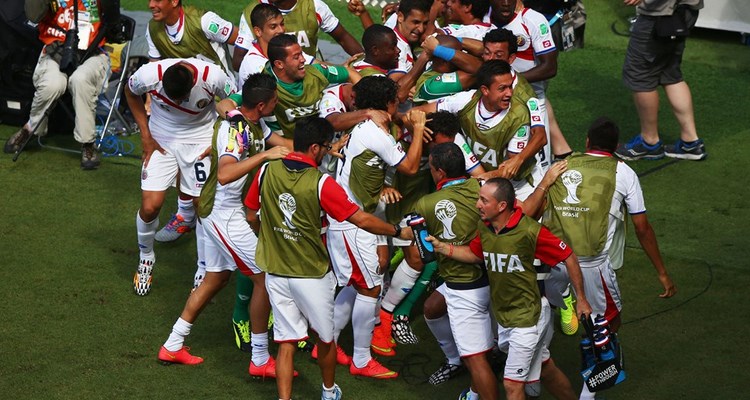 At the end of suspense, Costa Rica Sunday qualified for the quarter-finals of the 2014 World Cup. The Ticos access for the first time in their history at this stage of the competition after a 5-4 success after penalty shootouts. 1-1 at the end of regulation time.
After an initial period very boring without real opportunity, Bryan Ruiz opened the scoring in the restart. Costa Rica holds its score until 20 minutes from the end as they were reduced to 10 after the expulsion of Duarte. Then the blow in the 91st when Sokratis recovers a ball to deceive Keylor Navas.
But the goalie of Ticos will be the hero of the evening, as he managed to stop the shot of Gekas in the tiring penalty session (see video). Costa Rica will face in the quarterfinals the Netherlands earlier rulers of Mexico 2-1.