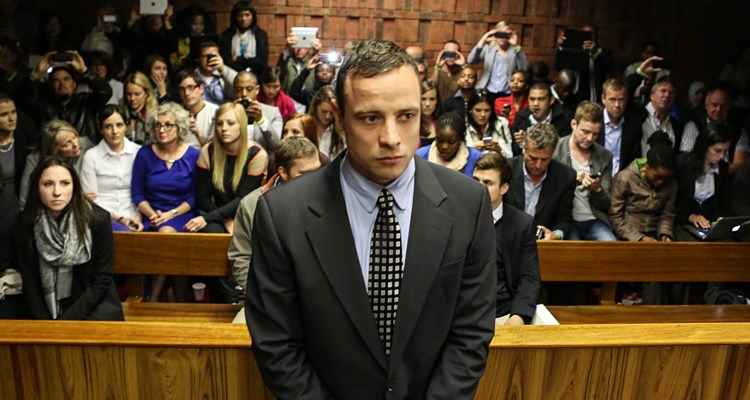 Recovery in Pretoria on Monday of the trial of Oscar Pistorius. The South African Paralympic athlete is accused since February 14, 2013 of murdering his girlfriend Reeva Steenkamp on the night of Valentine's Day. Pistorius is back in court after a break of one month.
The Paralympic champion has been submitted in the last 4 weeks to psychiatric examinations to determine if he was ill before the facts and deliberately fired live bullets at his fiancée. According to preliminary information, physicians would not find anything wrong in the behavior of Pistorius after exams. "If experts did not find anything special, the trial will continue as if nothing had happened. If they diagnose a psychiatric problem, it can serve as mitigating circumstances, but if it is serious, he will be sent to a psychiatric hospital for an indefinite period," said Sean Kaliski, a psychiatrist and expert accustomed to courtroom at AFP.
Oscar Pistorius has pleaded not guilty and his lawyers evoke generalized anxiety disorder to explain the conduct of their client. He may be sentenced 25 years in prison….