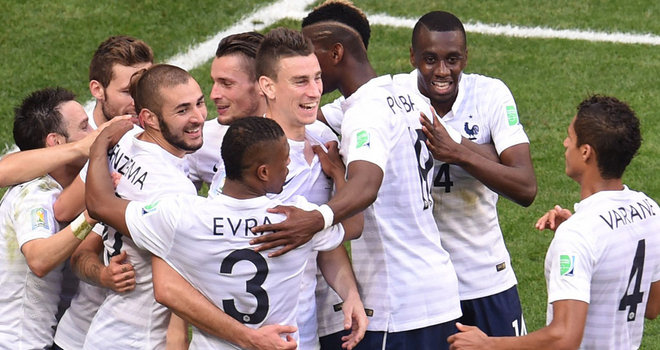 France can say thank you to Paul Pogba. With their nugget, the Blues qualify for the quarterfinals of the 2014 World Cup after the 2-0 success against Nigeria on Monday in Brasilia. The midfielder of Juventus scored the decisive goal of an encounter that was a very badly started by France.
For the entire game, Nigeria mastered their subject but narrowly missed in the last act. The Super Eagles have repeatedly stumbled on the French defense despite good effort. Emenike, Musa and Odemwingie failed to materialize their opportunities. At halftime, it was France who doubts (0-0).
After the break, Griezmann comes into play and that France who have never dropped despite numerous reflexes of Vincent Enyeama will be rewarded. Hero until the 75th minute of play, the goalie of Lille made a bad output on a corner and offers the opener to Pogba.
Late in the game, under pressure from Griezmann, Joseph Yobo deceives his own keeper. Anecdotal achievements as the Super Eagles had already given up and were playing the stoppage time.
France will know the opponent of the quarters tonight after the duel between Germany and Algeria!