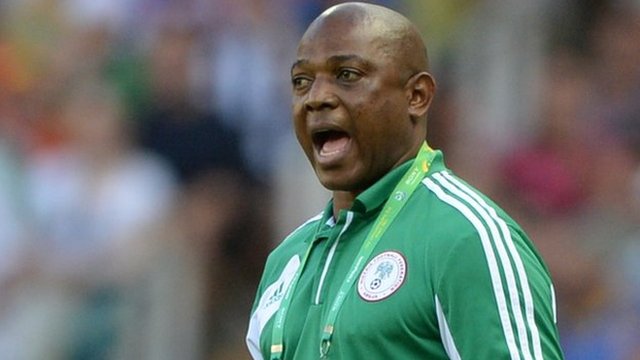 Like most African teams present in Brazil, Nigeria has not escaped the traditional strike to claim bonuses. Last Thursday, the Super Eagles have boycotted the training session scheduled in the evening. According to reports, the players demanded their qualification for the knockout stage premiums.
Eventually everything would be back to normal, as confirmed Sunday Stephen Keshi. "The premiums have been paid, there is no longer a problem", the coach said at a news conference. The former coach of Togo explains the requirements of his players late last week: "It is not that we refused to train but awaiting a decision, we discussed with the Federation, the time is past and we forgot to go to training. We took the opportunity to put things flat, the discussion did not focus on premiums. We wanted a clarification and it was done. Everything is fixed now ".
As with Ghana, the President of Nigeria has also conveyed a plane full of money to meet the needs of players. With thanks from Nwankwo Kanu, another legend of the country.
Thank you president Goodluck u did wat u always do, sending minster of sports to come and make the boys happy.Thank u for making them smile

— Kanu Nwankwo (@papilokanu) June 29, 2014