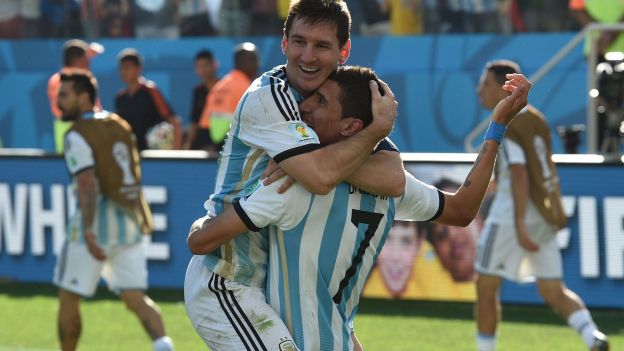 Argentina pulled their qualification for the quarter-finals of the 2014 World Cup. The Albiceleste left it late to edge out Switzerland. Angel Di Maria is the hero of the evening at the Argentine side. The Real Madrid player has released in Argentina in the second half of extra time. Di Maria, well served by Lionel Messi, put in the only goal of the match in the 118th minute of play.
Argentina suffered but just like Brazil, France and Germany, great players pick up calls in great games. Once again, Argentina can thank Messi decisive on goal of Di Maria.
Switzerland had apparently chosen to use a system that allowed them to beat Spain in the opening of the World 2010. Physical impact moreover. As a result, Argentina has long, so long, stumbled on the defense of the Nati.
Angel Di Maria and his teammates face the winner of Belgium-USA to be played at 20h GMT.