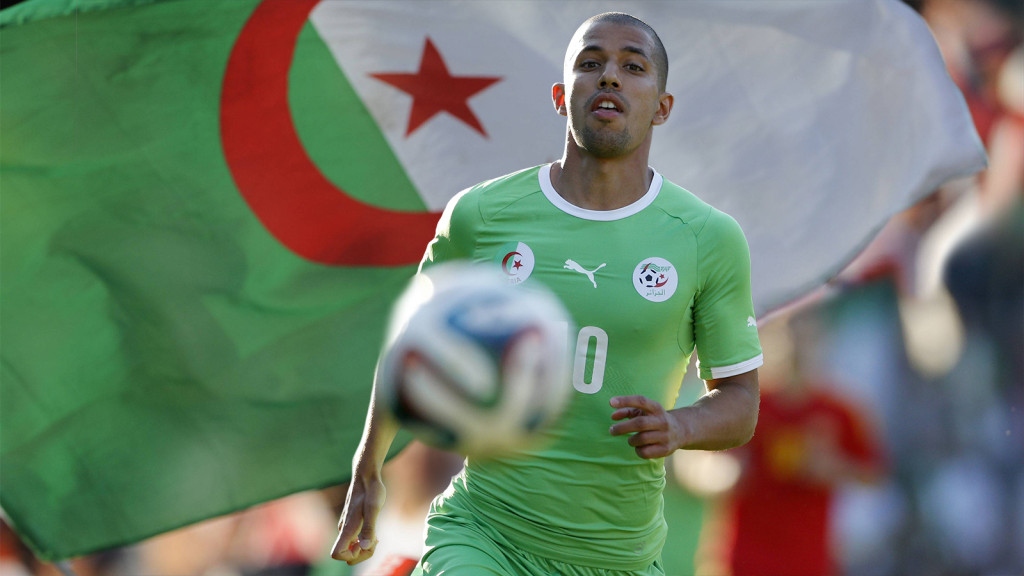 Sofiane Feghouli and a superb Algerian team have scared Germany in the knockout stages of the World Cup 2014. Germans had to go through the extension to edge out a very attractive Fennec team Tuesday in Porto Alegre. Yet Rais M'Bolhi has long held in check the Mannschaft. But André Schürrle managed to deliver Germany in the 92nd minute, before a late meeting rampant. At the 120th, Mesut Özil made the break before Abdelmoumene Djabou reduces pull a goal back (121th).
"It is always cruel to lose when you see the game that you displayed. This is football; it is the best that passes in the end. We knew we were facing the most difficult opponent of the World Cup, a very experienced team, which often reaches the semifinals," said Sofiane Feghouli in the comments reported by L'Equipe.
"We delivered a very good football and tried to give pleasure to people, without ever cheating. But everything is played on details. Unfortunately, it did not happen. Congratulations to the Germans," continued Sofiane Feghouli.
For the Algerian midfielder, the World Cup has been successful to Fennecs: "Before starting the competition, we wanted to demonstrate that Algeria was a great football nation in the making. This was achieved during this tournament and standing up to the German team."