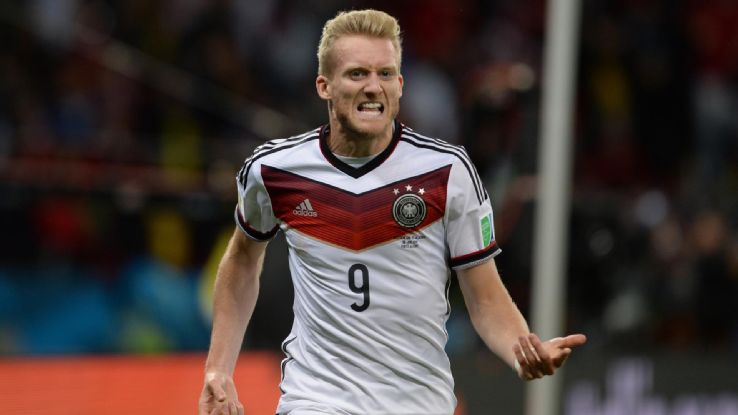 André Schürrle is not modest. While his country, Germany confronts France tomorrow, Friday in the quarterfinals of the World Cup, the Chelsea midfielder eyes one thing: a win. For him, Germany did not come to the World Cup to make number, but to win the Cup.
"When you participate in a World Cup with Germany, it is expected that you win. We did not come here just to participate. We have big ambitions and we believe even more in the final victory than the top 8 berth," Schürrle dropped at a press conference.
Author of 14 goals in 36 appearances for the Mannschaft, André Schürrle could redo the feat against Algeria to France.
Last week, Didier Deschamps has tapped the fingers of Bacary Sagna and Morgan Schneiderlin who publicly admitted that not winning the World Cup would be a disappointment.
To recap, the Mannschaft has already won the World Cup three times (1954, 1974 and 1990).