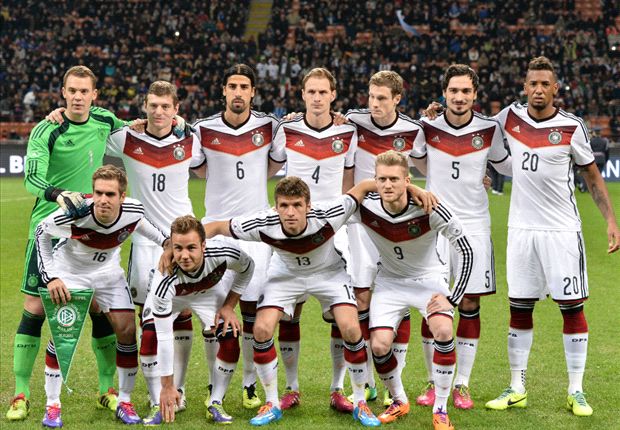 Will Germany tackle their quarterfinal against France completely decimated? The question deserves to be asked. Indeed, seven players are suffering in the Mannschaft.
"They all have a sore throat because of the air conditioning, but also because of the many trips and temperature variations that we suffer. At the moment, it is nothing serious but the state of Mats (note: Hummels) had worsened after two days, so we wait,"said coach Joachim Löw of Germany in comments reported by Skyrock . fr.
Defender Mats Hummels, seized up, had to forfeit the knockouts game against Algeria (2-1 aet). Lukas Podolski was unavailable due to a thigh injury. Both players are back in the squad for the match against the Blues. The names of the players suffering were not disclosed.
It was expected by fans since the beginning of World Cup a quarter-final between France and Germany. Present at least in the semifinals of the last three World Cups, Germany known they will make a great match to get rid of these French players more dangerous than ever.
Which of these two football giants will worthily represent the Old Continent in the last four of the World Cup? Answer Friday on the lawn of the mythical Maracana Stadium.