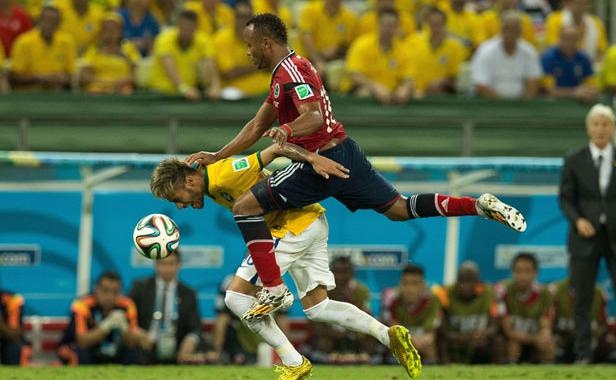 Colombian defender Juan Camilo Zuniga broke the dream of Neymar. For his first World Cup, FC Barcelona striker has so wanted to play the final of the competition played in his country. An ambition that's never going to achieve: "They deprived me of my dream of playing in a World Cup final" said the number 10 of the Selecao to FIFA.
Neymar was violently struck in the back by the Colombian Zuniga at the end of the quarter-final won by Brazil and has a mild lumbar fracture that will deprive him of the end of the World Cup.
The Coffee Grower apologized after the gesture.
"It was a normal action. I never meant to hurt the player. When I'm on the field, I do everything to defend my country and jersey but without intent to injure an opponent, "said the back of Naples to the Brazilian TV Globo.
"It was a game that both teams wanted to win. It became a little hot. There were strong tackles and the Brazilians did the same. This is normal. I did not get into action being intent to break his column. I defended my country. This is a very sad thing. And I hope for the player, with the help of God it is not something more serious, because everyone knows that he is a great talent for Brazil," he concluded.