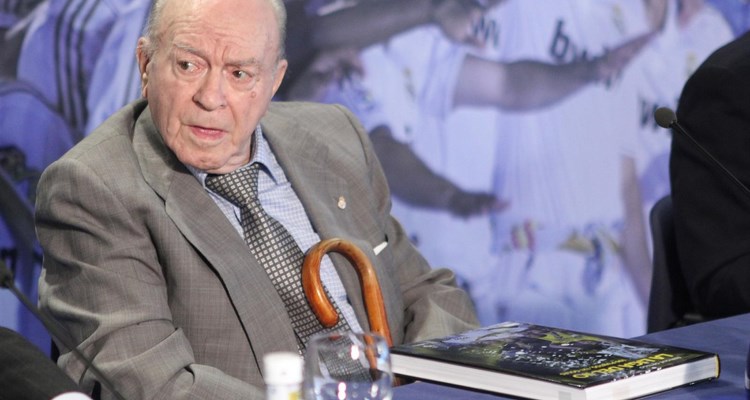 The information comes just to fall. Alfredo Di Stefano died at the age of 88. Suffering a heart attack last Saturday, the honorary president of the Merengue club passed away at the Gregorio Maranon hospital in Madrid.
Emblematic figure of Merengue club, Di Stefano won five Champions Clubs' Cups between 1956 and 1960. Recent years, his health had gone downhill, chaining heart attacks.
Despite his advanced age, Di Stefano participated in all official events of the club. The last will be the presentation of the Decima trophy at the Santiago Bernabeu in May, when Real Madrid won their 10th Champions League against Atletico Madrid.
[youtube]https://www.youtube.com/watch?v=HyTfcoMPDXg[/youtube]
In May 2013, his decision to marry his 50-year-old press secretary had made a great noise. On Monday, the entire football world cries Alfredo Di Stefano.
DEP Don Alfredo Di Stefano…mucho animo a familiares y amigos, se va una leyenda…

— Alex Fernandez (@AlexFdez8) July 7, 2014