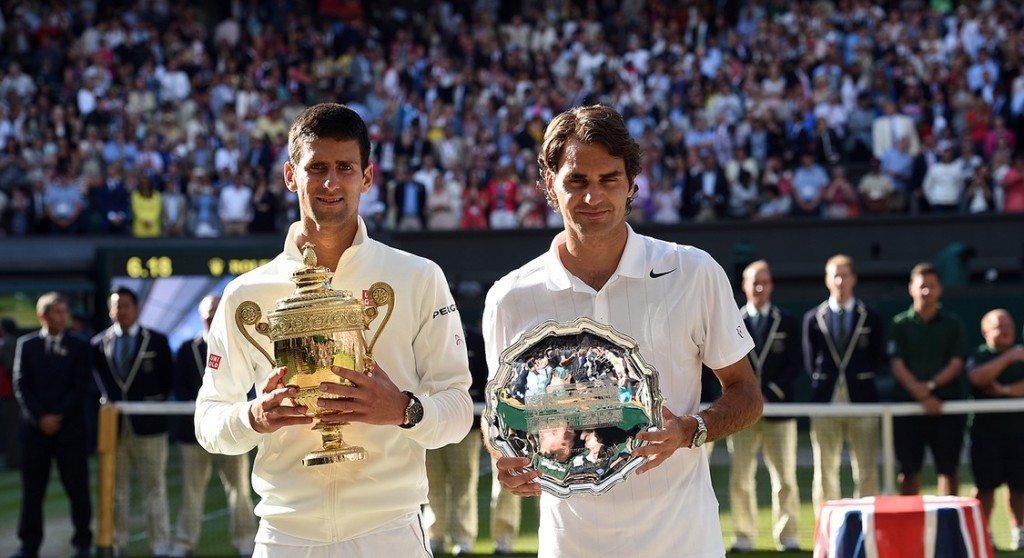 Novak Djokovic clinches his seventh Grand Slam title and the second of his career at Wimbledon. The Serb, seeded No. 1 on the turf of London, ended nearly 2 years of Grand Slam famine by beating Roger Federer on Sunday in the final of the simple men, five-set: 6/7, 6 / 4, 7/6, 5/7, 6/4.
The first set of the 35th encounter between the two men knew an exceptional level. None happens to take the serve of his opponent. They then explain in the tie-break. Federer wins after an ace, 9-7. In the second set Novak Djokovic break in the third game but was found lying in the grass. A physiotherapy intervention for his sore ankle and the World No. 2 goes again. With a great serve, he restore parity. Central is witnessing an epic battle between the title contenders. After 49 minutes of exchange, Nole pockets this time the decisive game and leads 2 sets to 1. We then witnessed a turnaround in the next set. Led 5-2, Roger Federer erases all the match points, chains up 5 games and returns to 2 sets everywhere. Once again the physio appeared on the lawn this time for the right calf of Novak Djokovic who then was leading 2-1 in the last set. But the world number 4, who is seeking his eighth Wimbledon title remains in contact erasing three break points. At 4 anywhere, Nole gives a layer with a new break and ends this rebounding final after 3 hours 57 minutes (6/7 [7-9], 6/4, 7/6 [7-4 ], 5/7, 6/4).
This 17th win against Roger Federer allows Novak Djokovic to snatch his second major in London after 2011 ending also a year and a half without any Grand Slam title. "I dedicate this trophy to my first coach Jelena Gencic, said the Serb who will as of Monday become the World's No. 1 in ATP. She came here last year and this trophy is for her …".
Federer thus remains stuck to 7 Wimbledon titles (tied with Pete Sampras and Richard Serars).