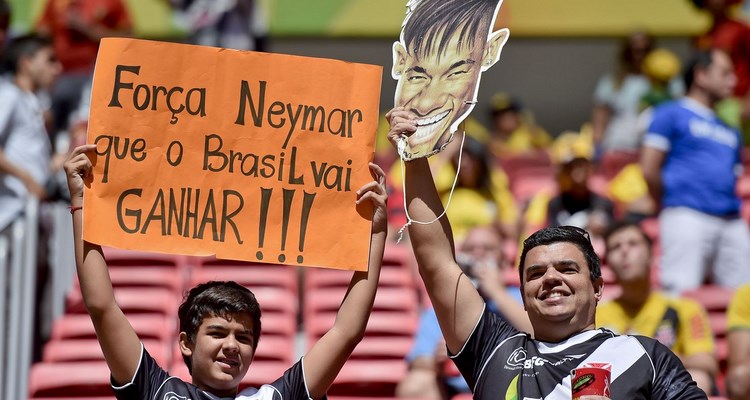 Brazil faces Germany on Tuesday in the semifinals of the 2014 World Cup. And the whole nation has scheduled a special mobilization to support its team and player-star. Neymar, who was injured in the quarterfinals and withdraws from the competition will not stay far from the Mineiro Belo Horizonte.
60,000 masks in the image of the Barcelona player will be distributed in the stadium. Masks launched by advertising agencies along with the hashtag "somostodosneymar" (We are all Neymar). For its part, the Brazilian Federation encouraged this action. Tuesday was also declared holiday in Belo Horizonte.
A support reminiscent of that of supporters of Real Madrid to Cristiano Ronaldo last November during a match of the Champions League, while the Portuguese then was engaged in the race for the 2013 Ballon d'Or.