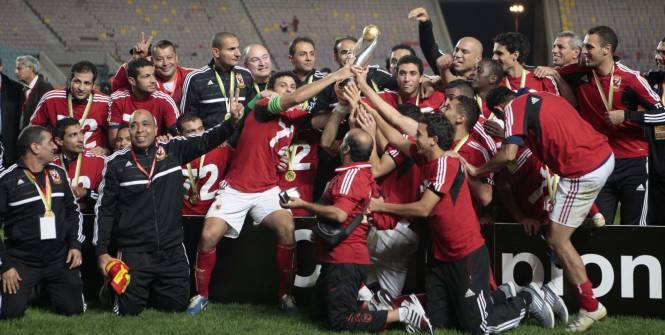 A new title for Al Ahly of Egypt. The Cairo club was awarded the national championship after draw conceded against Smouha (0-0). The Red Devils will compete, as their opponent who finished second in the league, the Champions League Africa next season.
A draw was enough for Al Ahly to win the title after the play off (three games only) on goal difference at the expense of Smouha with seven points.
Zamelek occupies the 3rd place and will represent Egypt at the Confederations Cup. Despite a complicated season marked by the firing of coach Mohamed Youssef May (Fathi Mabrouk been acting), the winner of the Champions League in 2013 is sacred for the 8th time in a row (the 37th in its history) at the end of the first full season completed in Egypt since 2011.