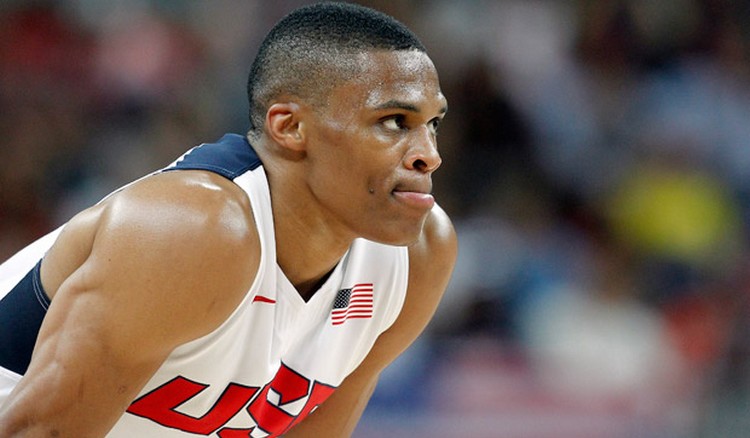 FIBA World Cup, Spain 2014 (August 30 to September 14), it is without Russell Westbrook for Team USA. When he disclosed a few months earlier his desire to play the next World Cup with the selection of the United States, the point guard of the Oklahoma City Thunder finally decided to abandon the competition.
Russell Westbrook draws a line on the Spanish World Cup to recover better this summer after a season marred by new problems with his knee. Gold medalist with Team U.S. at the 2014 World Cup and at the Olympic Games London 2012, Russell Westbrook, thus withdrew from the list provided by Mike Krzyzewski and his staff in January. But he hopes to make his return to selection for the Olympics in Rio 2016. He turned to 26.7 points 7.3 rebounds and 8.1 assists per game during the playoffs (editor's note, the Thunder was beaten in the final Western Conference by the San Antonio Spurs). He made an average stat line of 21.8 points 6.9 assists, 5.7 rebounds over 46 games in the regular season.
The package of OKC leader should not be a dilemma for the U.S. staff who can still count on senior players in positions 1 like Kyrie Irving, MVP of the All Star Game 2014, Damian Lillard winner of the contest of point guards at the All Star Game 2013, crazy tri-pointer of Golden State Stephen Curry and Chris Paul MVP of the All Star 2013. Despite his desire to be at the Spanish World Cup, Derrik Rose is still uncertain.
World defending Champions, the United States are located in group C and are based in Bilbao.