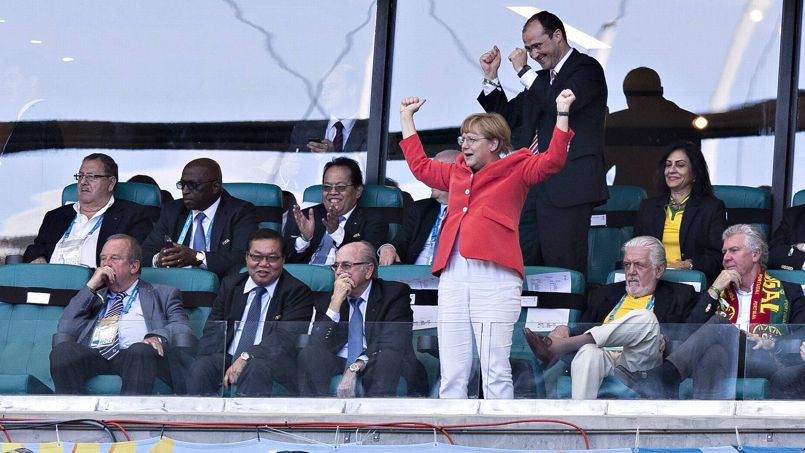 After the historical victory of NationalMannschaft over the Selecao Tuesday night (7-1), German Chancellor Angela Merkel is extremely happy with her boys.
As a morale booster to coach Joakim Low and his men, she has decided to make the trip to Rio next Sunday to attend the final which will be played between Germany and the winner of the second semi-final which takes place on Wednesday evening between the Netherlands and Argentina. The news of this movement of Angela Merkel was given by the services of the German Chancellor.
Merkel will be accompanied by Federal President Joachim Gauck. A large delegation to support Philip Lahm and his teammates already in the good way to lift up another World Cup trophy.
Angela Merkel had already attended group stage meetings and specifically during the match between Germany and Portugal won 4-0 by the NationalMannschaft.