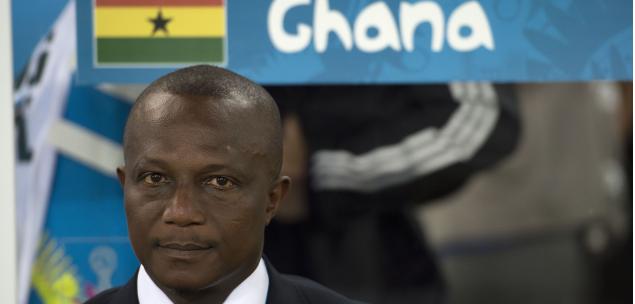 Kwesi Appiah has been reappointed as coach after the elimination of the Black Stars of Ghana in the first round of the World Cup. The Ghana coach was supported by the Football Association after locker-room problems that cost suspensions to Sulley Mutari and Kevin-Prince Boateng.
"We decided that he would stay. I do not think there is any reason to change a coach. When results after a big competition is not good, many people want to change everything. This is often due to the emotion and passion. But I think the fans should keep their composure and see what we will do in the future," said Kwesi Nyantekyie, President of the Ghana Football Association.
Appiah will therefore continue with the Black Stars for qualifiers for the African Cup of Nations starting in September.
Ghana technician arrived at the head of the team since April 2012.