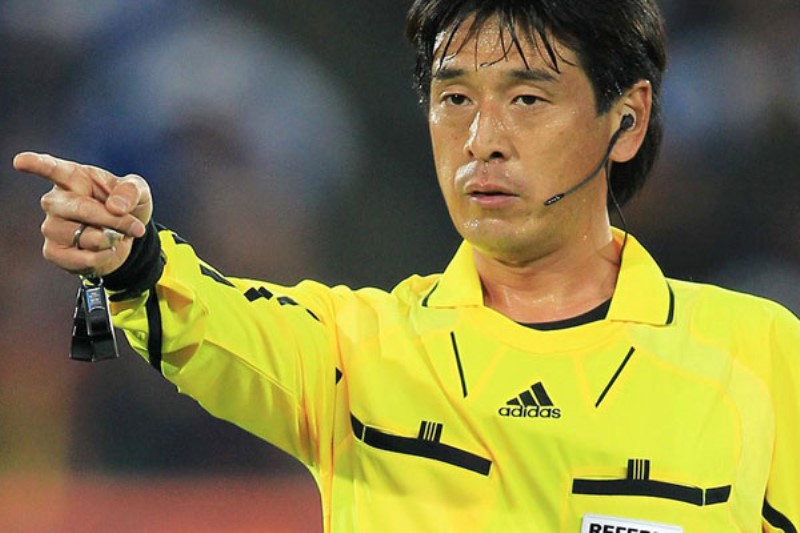 Yuichi Nishimura to whistle the final of the World Cup Brazil 2014 this Sunday? In any case, the Japanese is one of 15 men in black of whom FIFA will choose the four referees for the final. And already the reactions are unleashed…
Nishimura has been illustrated the worst ways during the opening match of the 2014 World Cup between Brazil and Croatia. The fictitious penalty awarded to Brazilian player Fred is still alive in the memories. The valid goal of the men of Niko Kovac denied by the Japanese referee has not yet finished igniting talks especially on the side of Croatia. Despite criticism, FIFA of Joseph Blatter backed the Japanese.
And it is in this context that the 42 year old man is reported among the candidates to whistle the great final of the World Cup to be held in the Maracana stadium next Sunday, July 13.
Unacceptable, consider the Croatian media! The newspaper 24sata even sees the ultimate proof of the conspiracy, intended to lead – at all costs – the selection of Luiz Felipe Scolari on top of the world. In any case, if he was to be selected, especially Nishimura will become the first to referee the opening match and the final in the same World Cup.
If he can help Brazil … why not?