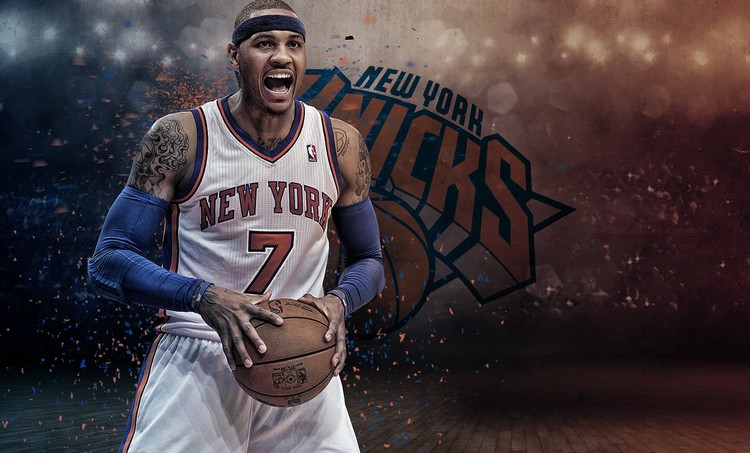 It was pending! It is now official! Carmelo Anthony (30 years) remains a Knick. Free agent to experience it for the first time in his career, Carmelo Anthony did give way to offers from other franchises that aligned to enlist him. It is through a letter that the second most publicized free agent in the NBA transfer market has formalized his commitment to New York Knicks.
"Some years ago, I dreamed of returning to New York, where I was born. February 23, 2011, it became a reality. The franchise has always supported me and in return I want to stay and build something in this city and this team," wrote the Brooklyn-born star. "At this crucial moment in my career, I owed my family and myself the exploitation of all possible options. But in the end, my heart did not hesitate."
Carmelo Anthony should sign a 5-year contract extension for a little over $ 120 million. "Ultimately, my heart belongs to the Knicks. I will continue my career with the Blue and Orange, working with Phil Jackson, a champion who has built several successful teams. Madison Square Garden is the Mecca of basketball and I am surrounded by the best fans in the world."
Los Angeles Lakers, Dallas Mavericks, Chicago Bulls (who signed Pau Gasol), and Houston Rockets are franchises that have attempted to recruit him.