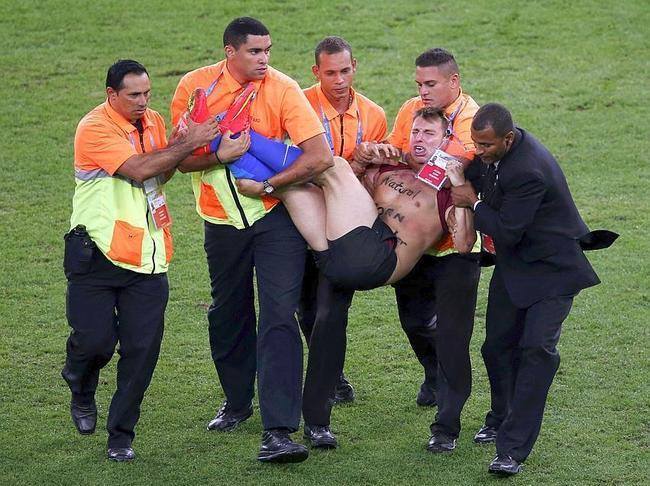 You probably have not seen this in your screens. Normal since FIFA has now forbidden broadcasting images that may harm the image of the World Cup. Yet nothing stops these men and women who often have few seconds of happiness at major competitions.
Sunday, the final of the 20th edition of the World Cup between Germany and Argentina (1-0) was no exception to the rule. The man (in the image) played the streaker by going on the lawn of the Maracana stadium in Brazil. The scene was not broadcasted live on television, but here are some pictures and a video filmed by the U.S. basketball star LeBron James.
The man warned on Twitter that there was going to happen something special. Specialist wrote jokes on his chest the following message: Natural Born Prankser meaning.
Vitaly wanted to embrace the German defender Benedikt Höwedes.