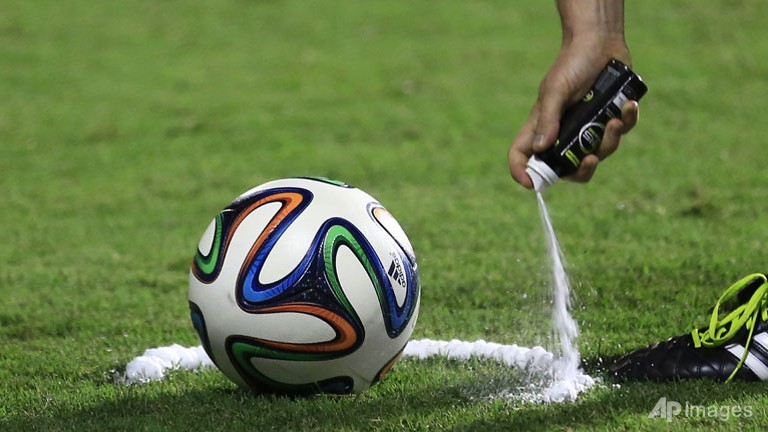 This is one of the French league innovations. The vanishing spray will be used this season. It is the decision taken by the professional football League.
Referees of Ligue 1 will use as of the upcoming season the vanishing spray to point out not only the place where a free-kick should be taken but also to tip-toe defensive walls (image below).
Used during the Brazil World Cup, this technique has been the subject of a vote. The foam disappears about a minute later.
This System will be introduced into the French leagues as well as the Uefa Champions League.